Articles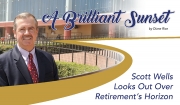 Scott Wells Looks Out Over Retirement's Horizon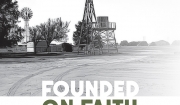 When they married 21 years ago, Carlos Lujan and his wife Brenda began attending horse races at Ruidoso for fun. It's a tradition they kept up throughout the years. "We loved the thrill of it all, from the butterflies to the adrenaline rush to standing in the winner's circles, and most of all spending time with the family during all this craziness. All glory to God," he says.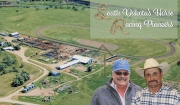 The Johnson family was among the first in the state to promote racing Quarter Horses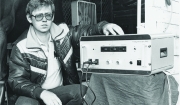 Dr. Larry Findley has put his own and his family's talents to work to forge a thriving veterinary complex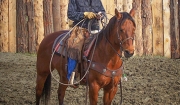 John Creager's journey from jockey to Rolling A Ranch's trainer and manager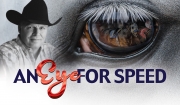 Lance Robinson's talent for judging form and function has yielded scores of barrel and flat-track winners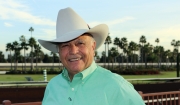 Beginning in the 1950s, in addition to rodeoing, Duayne rode, bred, trained, and bought and sold racehorses. Then, beginning around the mid-1970s, his interests evolved into administration. Since then, he's mainly worked behind the scenes to regulate and promote the sport. Although his career hasn't been all roses, it has been innovative and fulfilling. And in his nearly 65 years in the horse world, he has accomplished much.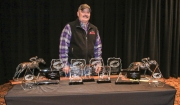 A full-page Appaloosa Journal ad provided the push that Jeff Adams needed to get back into Appaloosa racing in the early 2000s: Wagon Wheel Ranch in Utah was dispersing its herd.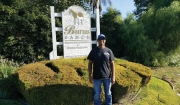 Lee Jenkins isn't one to sit around waiting for opportunity to fall into his lap. Instead, he sets short-term, achievable goals and then goes about fulfilling them.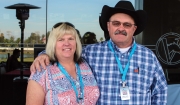 When asked what they admire about northern Utah breeders Brad and Robin Hart, the couple's connections unanimously agree: They're hard working, kind and scrupulously honest.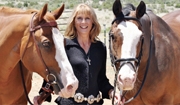 During her lifetime in the horse world, Wisconsin native Jessie Hanson has exercised her creative-solutions talent to promote the health and welfare of horses in a wide variety of aspects.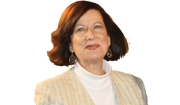 Having Martha come up to you in the winner's circle and congratulate you and give you an interview is such a special experience, you know you've done something right in Quarter Horse racing when that happens!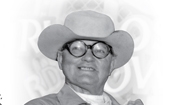 Welch's life started rather quietly. He was born on July 6, 1907, on a ranch in Eddy County, New Mexico. He punched cows until he was 16. But such a lively spirit couldn't be content to stay home. He left at 16 to ride in rodeos.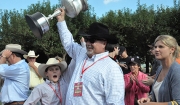 June 30, 2020—Monte Cluck, the fourth generation in his family to ranch and farm in the Texas Panhandle, has been named recipient of the 2020 National Golden Spur Award recognizing accomplishments by a single individual in the ranching and livestock industries.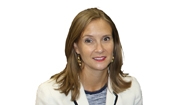 If, in the course of owning and insuring a valuable racehorse, you've encountered Amy Thornberry with Knorpp Bloodstock Insurance Agency, you'd probably be surprised to learn about her background: Her kind, soft spoken nature belies her grit and fearlessness.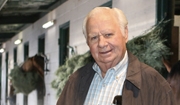 During the course of his 50-plus-year training career, John Cooper has fit five AQHA Champions. He also conditioned World Champion Tiny's Gay through his first three wins during a career in which the stallion was unbeaten until a second-place finish in his 13th and final race.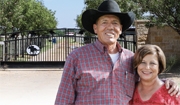 Lubbock, Texas breeders Randy and Sandy Coleman have carefully considered each factor as they've built their operation, resulting in a band of 10 proven broodmares that they consistently evaluate and upgrade to produce babies that are not only well-bred, but that perform on the racetrack.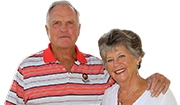 Bill & Janis Dale celebrate 50 consecutive years of racehorse breeding at Dales Running Quarter Ranch in Clinton, Missouri.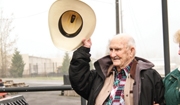 Baxter Andruss rallied his resume of traits to promote his childhood love of match racing into an established industry.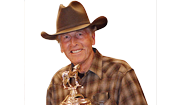 If you're looking to get into the racehorse breeding business, don't be scared off by big names with pastures full of high-dollar horses.