The News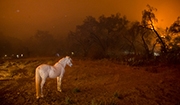 With over 100 wildfires raging in multiple states, both humans and animals are breathing unhealthy air containing smoke and particulates. These particulates can cause burning eyes, running noses and breathing complications like bronchitis. Smoke can also exacerbate heart and lung issues like congestive heart failure and asthma or heaves.
Read More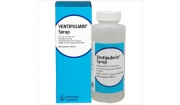 The Kentucky Equine Drug Research Council (EDRC) is considering additional restrictions on clenbuterol use in the state after hair testing reveals widespread use in horses placed on the veterinarian's list after this year's federal indictments.
Read More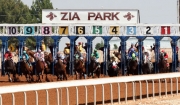 With the impact of COVID-19 sparing few in the racing industry, including Zia Park, the New Mexico oval originally scheduled to commence its live meet on September 21 will now kick off its racing season on Monday, October 5.
Read More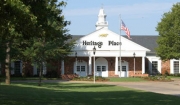 Heritage Place Sales Company in Oklahoma City announced today they will offer "Online Bidding" at its 42nd annual September Yearling Sale next week, September 25 and 26th.
Read More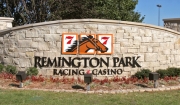 Nomination forms for the $1.1 million-est. 2021 Remington Park Oklahoma Bred Futurity(RG1), $365,00-est. Remington Park Oklahoma-Bred Derby(RG2), $100,000-added Oklahoma Futurity(G2) and the $100,000-added Oklahoma Derby(G3) are now available.
Read More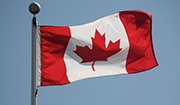 This is a great time to join in the excitement of owning, breeding and racing Quarter Horses in Ontario with innovative new programs to the Quarter Horse Racing Industry Development Program (QHRIDP) in 2020 paving the way for a strong future for the industry.
Read More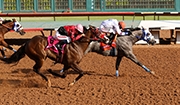 Louisiana-based stallions Freighttrain B and Coronas Leaving You sired the winners of both the $3-million All American Futurity(G1) and the $200,000 All American Juvenile on Labor Day (Monday) at Ruidoso Downs.
Read More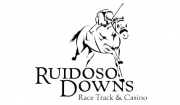 On the final day of racing at Ruidoso Downs, the top trainers, owners, and jockeys in both the Quarter Horse and Thoroughbred categories were recognized for their accomplishments during the 2020 racing season. Each of the winners received belt buckles commemorating their success this season at Ruidoso Downs.
Read More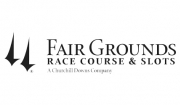 In a 9-1 vote, the Louisiana State Racing Commission voted Thursday night to approve a request from the Louisiana Horsemen's Benevolent and Protective Association (LAHBPA) to force Fair Grounds to take in as many as 500 Thoroughbreds from Evangeline Downs.
Read More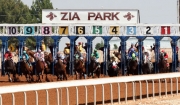 Zia Park Racetrack will open its 2020 Thoroughbred and Quarter Horse race meet on Monday, October 5.
Read More
According to an article posted today on the Daily Racing Form website drf.com, 28-year-old Los Alamitos based Jockey Vinnie Bednar sustained lower-limb paralysis in a one-horse spill at the track August 22.
Read More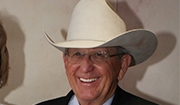 Longtime Oklahoma horseman "Dee" Raper, 82, passed away Tuesday.
Read More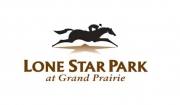 Supplemental nominations for the 2020 $75,000-added Dash For Cash Futurity(G2) and the $50,000-added Dash For Cash Derby(G2) are due at time of entry for each race.
Read More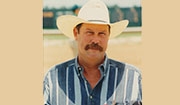 Longtime Quarter Horse trainer John Buchanan passed away from heart failure on Friday (August 28) at the age of 69.
Read More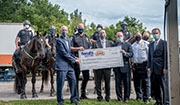 Officials from Harrah's Hoosier Park Racing & Casino and Indiana Grand Racing & Casino presented the Indianapolis Metropolitan Police Department's Mounted Patrol Unit a $50,000 contribution to aid a capital fund for a new equine facility. Following today's donation, the unit has raised nearly $200,000 towards a goal of $1 million. © Coady Photography
Read More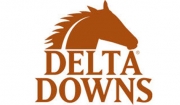 Delta Downs, the racetrack most directly in the path last night's Hurricane Laura, suffered damage from the Category 4 storm.
Read More
According to an article posted Monday on the Daily Racing Form website drf.com, jockey Vinnie Bednar underwent spinal cord surgery Sunday at USC Medical Center in Los Angeles.
Read More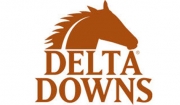 Delta Downs concluded its 2020 American Quarter Horse season on Saturday night with a program tabbed as Louisiana Showcase Night. After the card was completed the track honored its leading horsemen/women for the 36-day stand which began on June 10.
Read More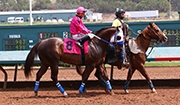 Trainer Duke Shults' Kleptomaniac won a shake this morning (Monday) over trainer John Stinebaugh and Perrys Double Down to participate in the finals of the $1,077,688 All American Derby(G1) on Sunday, September 6th at Ruidoso Downs. © Linda Earley Photo
Read More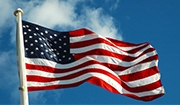 The fastest 2-year-old and 3-year-old Quarter Horses in the industry have their eyes set on qualifying for the All American this weekend at Ruidoso Downs.
Read More
1 2 3 4 5 6 7 8 9 10 11 12 13 14 15 16 17 18 19 20 21 22 23 24 25 26 27 28 29 30 31 32 33 34 35 36 37 38 39 40 41 Next >>