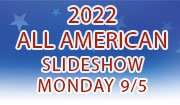 Summary of Sunday 9/5, All American Futurity-G1 winner and more....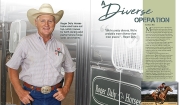 Roger Daly Horses trains and turns out top-notch horses for both racing and performance horse sales and events.
Sweating is an important function of the horse's body during hot weather and/or exertion to keep him from becoming too hot. A small amount of body heat is removed through air exchange via the respiratory system, but more than 70% of excess body heat is dissipated by sweat evaporating from the skin. Some horses in hot climates lose their ability to sweat (anhidrosis) and are at risk for heat stress and heat stroke.