Articles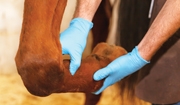 Selecting both the mare and stallion for strong conformational attributes can improve known structural deficits in either individual.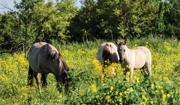 Most poisons that affect horses are found in toxic plants that contain dangerous alkaloids. Some of these are so deadly that they can kill a horse quickly even if a very small amount is ingested,.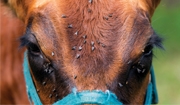 The virus is significant in that there is no vaccine and there is no cure. A horse diagnosed positive for EIAV is either euthanized or placed under extremely strict quarantine conditions at least 200 yards away from other equids for the rest of its life.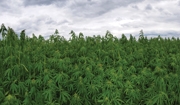 Pet owners and horsemen are using multiple products in a fast-growing market—for pain relief, calming and various medical conditions. Efficacy and safety of some of these products is questionable, however, because there has been very little research.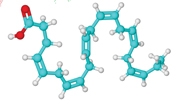 Feeding fat has become common practice for helping certain horses that need more total energy in the diet, especially horses in stressful athletic careers, young growing horses, or lactating broodmares.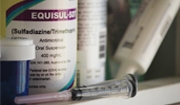 There are a few important considerations to focus on about medication storage and shelf life to ensure that you do no harm and are able to achieve successful results.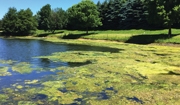 How do waterways become infected with blue-green algae, otherwise known as cyanobacteria? Explore details including signs of toxicity and ways of prevention.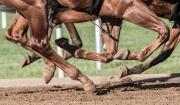 As your horse gets fitter, it is tempting to keep asking for more in his daily workouts. But, when is it enough, or when have you passed a safe threshold?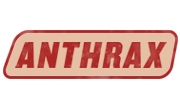 Anthrax is a contagious disease that can effect horses. This article explains signs, treatments and risks of transmission with the Anthrax disease.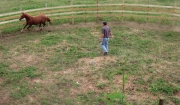 Young racehorses have a tough job. They are still immature and growing when first started under saddle and entering training, with their owners and trainers trying to get them into peak fitness at an early age.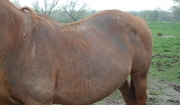 There are a number of skin problems and infections that affect horses, some of which are more frequently seen in winter and wet conditions.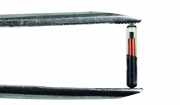 Microchipping dogs and cats is a routine practice for devoted owners who want to be notified if their lost pet is found. This practice of microchipping is becoming prevalent throughout the horse world for accurate identification.