Articles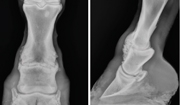 Ringbone is the common term for osteoarthritis of the pastern joint or the coffin joint. This problem occurs most often in the front limbs, and can be very painful if it is articular (in the joint).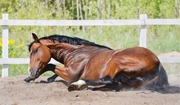 One of the more dreaded health problems faced by horse owners and trainers is colic. It is possible for equine colic to develop into a more serious crisis that requires surgery or could even be fatal.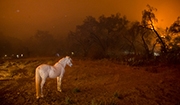 Being prepared is your best defense to safeguard your property, and your horses. This article was featured in our October 2017.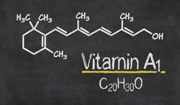 Vitamin A is just a general term for many different forms of retinol. After it's absorbed by the body, it goes through various forms as it goes from storage to distribution to target cells.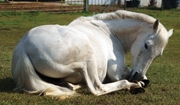 The term colic simply means abdominal pain. The pain may be caused by a digestive problem, irritation or blockage of the digestive tract, pain from some other internal organ, or uterine contractions in a foaling mare.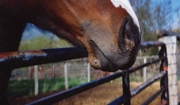 Warts and sarcoid lumps are common skin growths in horses and may be hard to differentiate because they can be similar in appearance.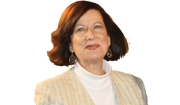 Having Martha come up to you in the winner's circle and congratulate you and give you an interview is such a special experience, you know you've done something right in Quarter Horse racing when that happens!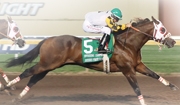 The American colonists loved horse racing. With no racetracks, however, they improvised by limiting their races to shorter distances in clearings – and Quarter Horse racing was born.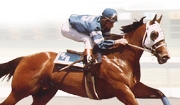 Town Policy possessed a charisma about him that attracted attention – he had what Stars are made of – talent, stamina, determination, opportunity.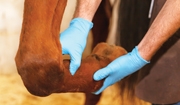 Selecting both the mare and stallion for strong conformational attributes can improve known structural deficits in either individual.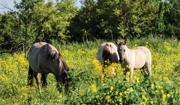 Most poisons that affect horses are found in toxic plants that contain dangerous alkaloids. Some of these are so deadly that they can kill a horse quickly even if a very small amount is ingested,.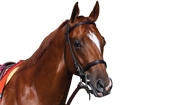 Mr Jess Jenkins came into the All American trials with three starts, having failed to place in any of his races. He started with an eighth in his first start, a sixth in his second start and a fourth in his third start. Along the way, Mr Jess Jenkins went through a life changing event when he was gelded. The fourth start for Mr Jess Jenkins was in the first day of the All American trials, breaking his maiden and posting the third fastest time of the day in :21.751.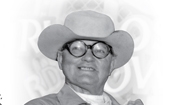 Welch's life started rather quietly. He was born on July 6, 1907, on a ranch in Eddy County, New Mexico. He punched cows until he was 16. But such a lively spirit couldn't be content to stay home. He left at 16 to ride in rodeos.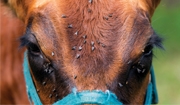 The virus is significant in that there is no vaccine and there is no cure. A horse diagnosed positive for EIAV is either euthanized or placed under extremely strict quarantine conditions at least 200 yards away from other equids for the rest of its life.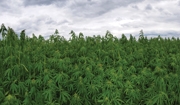 Pet owners and horsemen are using multiple products in a fast-growing market—for pain relief, calming and various medical conditions. Efficacy and safety of some of these products is questionable, however, because there has been very little research.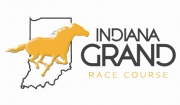 The first of four all-Quarter Horse days for 2020 will be featured Saturday, July 4. The program, which has an early post of 10 a.m. will offer 13 races on the card, including three sets of trials along with the $102,120 Indiana Grand QHRAI Derby Final.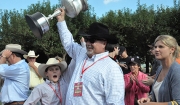 June 30, 2020—Monte Cluck, the fourth generation in his family to ranch and farm in the Texas Panhandle, has been named recipient of the 2020 National Golden Spur Award recognizing accomplishments by a single individual in the ranching and livestock industries.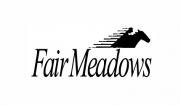 Fair Meadows at Expo Square in Tulsa, Oklahoma has announced an across-the-board purse increase for Condition Book 2 (July 3 thru July 26).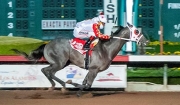 Valeriano Racing Stable's Chance To Excel, the winner of the Grade 1 Ed Burke Million Futurity on June 21 and the West Coast's top juvenile, will undergo surgery on his left knee on Saturday morning and will likely miss the rest of the 2020 racing season said trainer Monty Arrossa.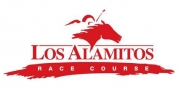 Los Alamitos Race Course will open for spectators for daytime simulcasting beginning on Monday, July 6 – the day after the conclusion of the Los Alamitos Summer Thoroughbred meet. Live nighttime Quarter Horse and Thoroughbred racing will continue to be conducted with no spectators at this time.