Articles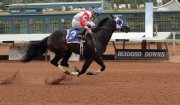 Hes Relentless had quite a year in 2019 as the leading first crop sire of money earners with over $2.1 million and 11 stakes winners. His stakes winners made him the #2 leading sire of stakes winners and the #3 leading sire of graded stakes winners. You might say he was relentless in his pursuit of the 2019 Leading Freshman Sire of Money Earners title.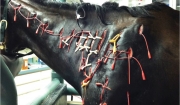 Intramuscular injections occasionally cause local abscesses if the needle or skin is dirty when the injection is given. Sometimes, abscesses occur even with very clean conditions. The worst kind of injection-induced infection is called clostridial myositis, or myonecrosis.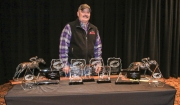 A full-page Appaloosa Journal ad provided the push that Jeff Adams needed to get back into Appaloosa racing in the early 2000s: Wagon Wheel Ranch in Utah was dispersing its herd.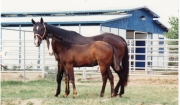 Full brothers Triple Chick and Three Chicks are two of the four sons of Three Bars and out of Chicado V. The roots of these two stallions begins with their breeder Vessels Stallion Farm, the home they would leave to take different paths to make their mark on Quarter Horse racing. We will travel through their life to see how they and their dam are still influencing our horses today.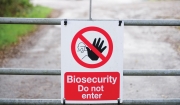 When it comes to your horse's care, you are meticulous in every nutritional, veterinary and physical need. You keep his stabling tidy and hygienic, the tack clean and shiny. Yet, one factor often gets overlooked – biosecurity. It is common for horse owners to introduce new individuals into a stabling environment or a herd immediately and without concern.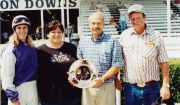 Illinois breeders/owners Fred and Carolyn Helmuth compare horse racing to a wheel. "Either you're at the top or you're at the bottom, and you always hope you won't be at the bottom very long!" says Fred.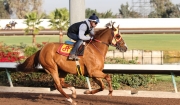 We have learned that a structure is only as strong as the foundation on which it is built. Horsemen have learned the same thing about breeding good horses. They have come to know that they have to start with a good foundation to develop their breeding program. Breeders see that foundation in the mares on the bottom line of the bracket pedigree. We call this line of mares the tail female line and every tail female line should trace to a Taproot Mare, which is the foundation of that mare family.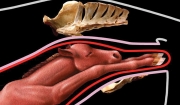 Most equine births are accomplished with no problems. The mare goes into active labor, breaks her water, lies down and almost immediately, the foal's front feet appear, followed by his nose and head. With a few forceful contractions, the mare delivers the foal and the second stage of labor is complete. Occasionally, however, there are problems that hinder the progression, resulting in a life-threatening emergency.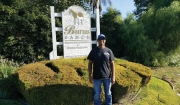 Lee Jenkins isn't one to sit around waiting for opportunity to fall into his lap. Instead, he sets short-term, achievable goals and then goes about fulfilling them.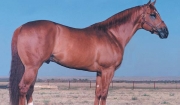 Breeding through the sire line has been a long-standing tradition that is very prominent today. Last year we looked at the status of the Three Bars sire line through Corona Cartel. This year we will look at the Top Deck sire line through Mr Jess Perry. Our look back at the life of Mr Jess Perry will give us a chance to see the backstory of how he came to form this very important branch of the Top Deck sire line.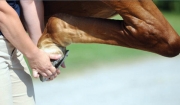 Careful observation, thorough examination, and persistence are necessary in working up many lameness problems. Some problems can be diagnosed in a few minutes from the history and clinical examination; others require diagnostic local anesthesia (nerve blocks) and several hours of evaluation to determine the source of the lameness.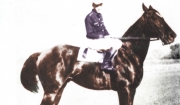 Quarter Horse racing has changed a great deal over the years. Nowadays the race tracks have starting gates for the horses to start from, the horses are handicapped by adding weight to those horses whose records indicate that they are much faster than others in the same race. The race tracks are made to be smooth, level and soft to prevent injury to the horses hooves and legs. And probably the biggest change of all is the spectator facilities.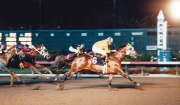 A successful branch of the Three Bars sire line that has survived is through Dash For Cash, a great grandson of Three Bars. In turn, Dash For Cash's son First Down Dash has formed his own powerful branch of the Three Bars sire line. We now see that Corona Cartel, a grandson of First Down Dash, is forming his own branch of the Three Bars sire line with quite a few of his sons joining the million-dollar sire list, a list that is growing.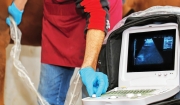 A racehorse must have "heart," both figuratively and literally. Without a good heart, even the most well-conformed, ideal-looking young racing prospect might not be a winner. The size of a young horse's heart has proven to be a reliable predictor of future performance, especially in horses that run longer distances. Quarter Horses need strong hearts, but size is just one important factor since they typically don't run very long distances.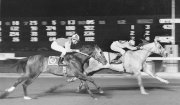 Five years ago, a big gray Thoroughbred stallion arrived at the Vessels Ranch from deep in the heart of Mexico. He was big – muscular for a Thoroughbred – but well-balanced fore and aft. He stood with a commanding presence, a calm, almost arrogant air. His name was Beduino and probably because he was a mystery horse from Mexico, rumors began to fly around the Los Alamitos Race Track stable area that this was an unbeatable horse.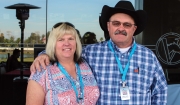 When asked what they admire about northern Utah breeders Brad and Robin Hart, the couple's connections unanimously agree: They're hard working, kind and scrupulously honest.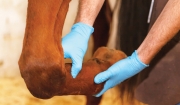 Lameness is a serious issue, particularly for an active equine athlete. Even the slightest amount of pain can impair performance, especially where seconds matter as in Quarter Horse racing. Most equine lameness in the front legs – up to 90% – is attributable to problems in the lower limb from the fetlock down. That said, a variety of injuries can occur within the knee (carpal) joints and surrounding soft tissues.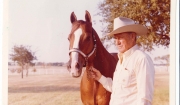 Whether it's in race results, a pedigree, or some other print or electronic race media, the name Dash For Cash signifies an elite position in Quarter Horse racing. Dash For Cash, a two-time AQHA Racing World Champion and all-time leading sire, holds that elite position. His name runs deep in our runners today as a modern foundation sire of the racing American Quarter Horse. Dash For Cash is like many of our racing stallions in that he has had an impact as a crossover.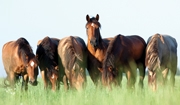 There can be various reasons why horses go "off feed," so it's important to find out what's wrong. Some horses are simply fussy eaters and it can be difficult to find ways to get them to eat enough.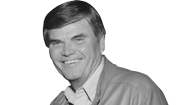 Vernon Pool grew up in Canadian, Texas, where his father owned a hotel and was a railroad contractor "who depended on horses and mules instead of the heavy equipment we have today."