Articles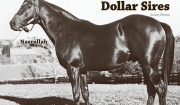 The Thoroughbred influence on the American Quarter Horse is evident in the million-dollar sire lists we have profiled in this annual Million Dollar Sire issue. The Thoroughbreds Three Bars and Top Deck represent the dominant sire lines in the Quarter Horse today.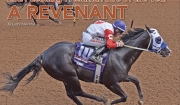 What's in a name? When we see the word revenant, many of us recall the 2015 movie The Revenant, a film based on the life of frontiersman Hugh Glass starring Leonardo DiCaprio. It is the story of a man severely injured in a bear attack, who is left in the wilderness for dead. He returns to civilization to right the wrong his fellow trappers did by leaving him to die. So, what does the word revenant mean? It is a person that returns from the dead.  This brings us to A Revenant, a colt born in 2014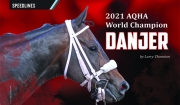 Many racehorse owners, breeders and trainers hope of having a World Champion, and only a few fulfill that dream. Danjer, the 2021 AQHA World Champion, fulfilled that dream for Dean Frey as the breeder, owner, and trainer of the five-year-old gelding. Now that is the way to cover all the bases!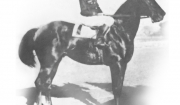 Clabber, AQHA's first World Champion During 2021, we saw and experienced a great year of racing, flirting with everything from two potential triple crown winners at Ruidoso Downs to a horse that traveled to a number of tracks meeting all competition and adding to his racing credentials. It has been a good year for racing – and a great year for Danjer, who was recently named the 2021 AQHA World Champion. Such a title marks the top horse to represent the success of a racing season.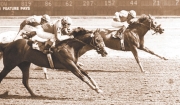 Dash Ta Fame, a son of First Down Dash out of the mare Sudden Fame, is an anomaly as a top 25 all-time leading sire of racehorse money earners of over $19 million and the all-time leading sire of barrel racing money earners of over $23 million. He is in the top 20 as a broodmare sire of racehorse money earners in excess of $20 million, and he is the broodmare sire of barrel racers earning over $12 million.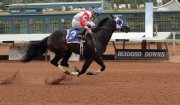 Hes Relentless had quite a year in 2019 as the leading first crop sire of money earners with over $2.1 million and 11 stakes winners. His stakes winners made him the #2 leading sire of stakes winners and the #3 leading sire of graded stakes winners. You might say he was relentless in his pursuit of the 2019 Leading Freshman Sire of Money Earners title.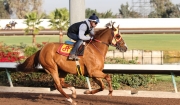 We have learned that a structure is only as strong as the foundation on which it is built. Horsemen have learned the same thing about breeding good horses. They have come to know that they have to start with a good foundation to develop their breeding program. Breeders see that foundation in the mares on the bottom line of the bracket pedigree. We call this line of mares the tail female line and every tail female line should trace to a Taproot Mare, which is the foundation of that mare family.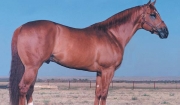 Breeding through the sire line has been a long-standing tradition that is very prominent today. Last year we looked at the status of the Three Bars sire line through Corona Cartel. This year we will look at the Top Deck sire line through Mr Jess Perry. Our look back at the life of Mr Jess Perry will give us a chance to see the backstory of how he came to form this very important branch of the Top Deck sire line.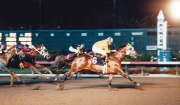 A successful branch of the Three Bars sire line that has survived is through Dash For Cash, a great grandson of Three Bars. In turn, Dash For Cash's son First Down Dash has formed his own powerful branch of the Three Bars sire line. We now see that Corona Cartel, a grandson of First Down Dash, is forming his own branch of the Three Bars sire line with quite a few of his sons joining the million-dollar sire list, a list that is growing.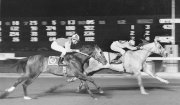 Five years ago, a big gray Thoroughbred stallion arrived at the Vessels Ranch from deep in the heart of Mexico. He was big – muscular for a Thoroughbred – but well-balanced fore and aft. He stood with a commanding presence, a calm, almost arrogant air. His name was Beduino and probably because he was a mystery horse from Mexico, rumors began to fly around the Los Alamitos Race Track stable area that this was an unbeatable horse.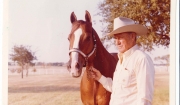 Whether it's in race results, a pedigree, or some other print or electronic race media, the name Dash For Cash signifies an elite position in Quarter Horse racing. Dash For Cash, a two-time AQHA Racing World Champion and all-time leading sire, holds that elite position. His name runs deep in our runners today as a modern foundation sire of the racing American Quarter Horse. Dash For Cash is like many of our racing stallions in that he has had an impact as a crossover.