The News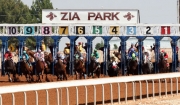 With the impact of COVID-19 sparing few in the racing industry, including Zia Park, the New Mexico oval originally scheduled to commence its live meet on September 21 will now kick off its racing season on Monday, October 5.
Read More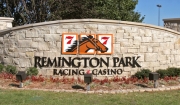 Nomination forms for the $1.1 million-est. 2021 Remington Park Oklahoma Bred Futurity(RG1), $365,00-est. Remington Park Oklahoma-Bred Derby(RG2), $100,000-added Oklahoma Futurity(G2) and the $100,000-added Oklahoma Derby(G3) are now available.
Read More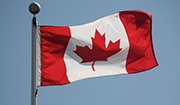 This is a great time to join in the excitement of owning, breeding and racing Quarter Horses in Ontario with innovative new programs to the Quarter Horse Racing Industry Development Program (QHRIDP) in 2020 paving the way for a strong future for the industry.
Read More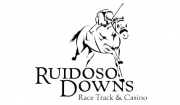 On the final day of racing at Ruidoso Downs, the top trainers, owners, and jockeys in both the Quarter Horse and Thoroughbred categories were recognized for their accomplishments during the 2020 racing season. Each of the winners received belt buckles commemorating their success this season at Ruidoso Downs.
Read More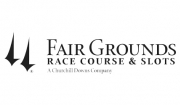 In a 9-1 vote, the Louisiana State Racing Commission voted Thursday night to approve a request from the Louisiana Horsemen's Benevolent and Protective Association (LAHBPA) to force Fair Grounds to take in as many as 500 Thoroughbreds from Evangeline Downs.
Read More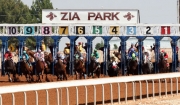 Zia Park Racetrack will open its 2020 Thoroughbred and Quarter Horse race meet on Monday, October 5.
Read More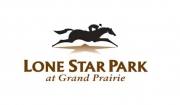 Supplemental nominations for the 2020 $75,000-added Dash For Cash Futurity(G2) and the $50,000-added Dash For Cash Derby(G2) are due at time of entry for each race.
Read More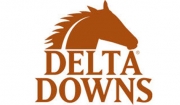 Delta Downs, the racetrack most directly in the path last night's Hurricane Laura, suffered damage from the Category 4 storm.
Read More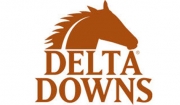 Delta Downs concluded its 2020 American Quarter Horse season on Saturday night with a program tabbed as Louisiana Showcase Night. After the card was completed the track honored its leading horsemen/women for the 36-day stand which began on June 10.
Read More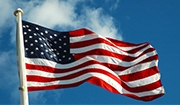 The fastest 2-year-old and 3-year-old Quarter Horses in the industry have their eyes set on qualifying for the All American this weekend at Ruidoso Downs.
Read More
According to an article published today on the Daily Racing Form website, the owner of Turf Paradise told the Arizona Racing Commission during a teleconference meeting today (Thursday) that the track will not run its scheduled 2020-21 race meet, citing the coronavirus pandemic.
Read More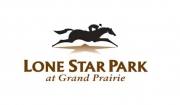 Sustaining payments for the 2020 $400,000-est. Dash For Cash Futurity(G2) and the $200,000-est. Dash For Cash Derby(G2) are due Saturday (August 15).
Read More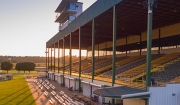 The following condition of entry for stakes races will be implemented at Will Rogers Downs for the upcoming 2020 Quarter Horse, Paint and Appaloosa meet. ALL stakes horses will be required to be hair tested prior to entry!
Read More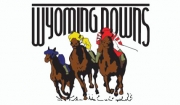 With live racing handle equaling and most days surpassing the prior year, Wyoming Downs wraps up a surprisingly successful 2020 season this weekend as one of the few tracks in the country operating with spectators.
Read More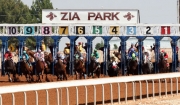 Due to the effects of the global COVID-19 pandemic, the fall meet at Zia Park, scheduled to run 54 days beginning September 21 and running through December 22, is uncertain.
Read More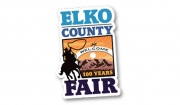 The Elko County Fair Board voted unanimously Wednesday to postpone horse racing until next year — citing financial and feasible difficulties to carry out the events due to state mandates of the COVID-19 pandemic.
Read More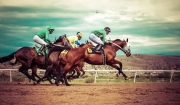 The White Pine Horse Race board of directors has announced that the three-day race meet at Ely, Nevada, has been canceled due to the COVID-19 pandemic.
Read More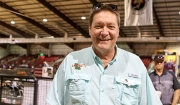 Lone Star Park is pleased to announce Tony Patterson will join the Lone Star Park Team as the new Racing Secretary for both the Thoroughbred and Quarter Horse meets.
Read More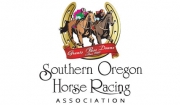 Grants Pass Downs concluded its second commercial meet on July 8, following a four-week run of Tuesday and Wednesday racing.
Read More
Turf Paradise in Phoenix, Arizona, has rescheduled opening day of its 2020-21 season to the day after Thanksgiving, November 27.
Read More