Articles
20 posts tagged with "quarter-horse"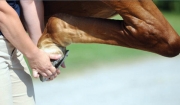 Careful observation, thorough examination, and persistence are necessary in working up many lameness problems. Some problems can be diagnosed in a few minutes from the history and clinical examination; others require diagnostic local anesthesia (nerve blocks) and several hours of evaluation to determine the source of the lameness.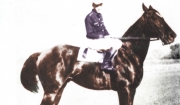 Quarter Horse racing has changed a great deal over the years. Nowadays the race tracks have starting gates for the horses to start from, the horses are handicapped by adding weight to those horses whose records indicate that they are much faster than others in the same race. The race tracks are made to be smooth, level and soft to prevent injury to the horses hooves and legs. And probably the biggest change of all is the spectator facilities.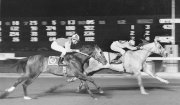 Five years ago, a big gray Thoroughbred stallion arrived at the Vessels Ranch from deep in the heart of Mexico. He was big – muscular for a Thoroughbred – but well-balanced fore and aft. He stood with a commanding presence, a calm, almost arrogant air. His name was Beduino and probably because he was a mystery horse from Mexico, rumors began to fly around the Los Alamitos Race Track stable area that this was an unbeatable horse.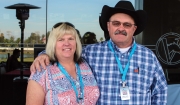 When asked what they admire about northern Utah breeders Brad and Robin Hart, the couple's connections unanimously agree: They're hard working, kind and scrupulously honest.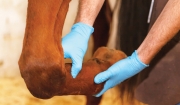 Lameness is a serious issue, particularly for an active equine athlete. Even the slightest amount of pain can impair performance, especially where seconds matter as in Quarter Horse racing. Most equine lameness in the front legs – up to 90% – is attributable to problems in the lower limb from the fetlock down. That said, a variety of injuries can occur within the knee (carpal) joints and surrounding soft tissues.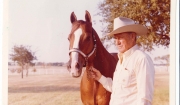 Whether it's in race results, a pedigree, or some other print or electronic race media, the name Dash For Cash signifies an elite position in Quarter Horse racing. Dash For Cash, a two-time AQHA Racing World Champion and all-time leading sire, holds that elite position. His name runs deep in our runners today as a modern foundation sire of the racing American Quarter Horse. Dash For Cash is like many of our racing stallions in that he has had an impact as a crossover.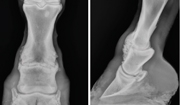 Ringbone is the common term for osteoarthritis of the pastern joint or the coffin joint. This problem occurs most often in the front limbs, and can be very painful if it is articular (in the joint).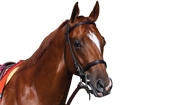 Mr Jess Jenkins came into the All American trials with three starts, having failed to place in any of his races. He started with an eighth in his first start, a sixth in his second start and a fourth in his third start. Along the way, Mr Jess Jenkins went through a life changing event when he was gelded. The fourth start for Mr Jess Jenkins was in the first day of the All American trials, breaking his maiden and posting the third fastest time of the day in :21.751.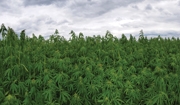 Pet owners and horsemen are using multiple products in a fast-growing market—for pain relief, calming and various medical conditions. Efficacy and safety of some of these products is questionable, however, because there has been very little research.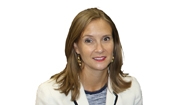 If, in the course of owning and insuring a valuable racehorse, you've encountered Amy Thornberry with Knorpp Bloodstock Insurance Agency, you'd probably be surprised to learn about her background: Her kind, soft spoken nature belies her grit and fearlessness.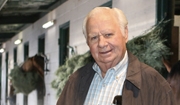 During the course of his 50-plus-year training career, John Cooper has fit five AQHA Champions. He also conditioned World Champion Tiny's Gay through his first three wins during a career in which the stallion was unbeaten until a second-place finish in his 13th and final race.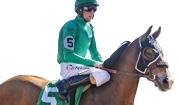 In a previous installment of Speedlines, we took a look at Southern Electric, the 2019 Speedhorse Paint & Appaloosa Triple Crown Hi-Point Co-Champion with DTL Chasin Tale.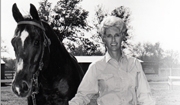 The legendary Three Bars, the sire of Rocket Bar, is especially successful through his descendant Dash For Cash, and then through his son First Down Dash.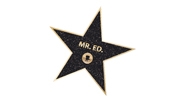 Her first living colt was none other than the first Mr. Ed, the talking horse. She has gone on to produce many other notable horses, read about them here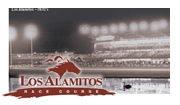 In a comparatively brief span of time, Los Alamitos race track has risen from obscurity to become a giant. It has proven to the world that an all-Quarter Horse meeting can not only survive, it can prosper.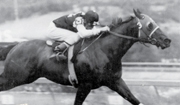 Foaled May 27, 1959, at Lone Jack, Missouri, Spencer Childers' great Bunny's Bar Maid carved a $72,288.96 niche for herself in the annals of straightaway racing. Click to read the rest of the story....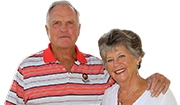 Bill & Janis Dale celebrate 50 consecutive years of racehorse breeding at Dales Running Quarter Ranch in Clinton, Missouri.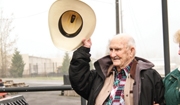 Baxter Andruss rallied his resume of traits to promote his childhood love of match racing into an established industry.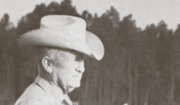 Although Little Dick Priest is gone, and with him a part of Raymon F. Tucker's heart, the famous horse-man duo pumped enough blue ribbon blood into the Quarter Horse racing industry to sustain a championship caliber of life for decades to come.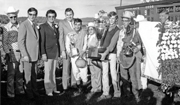 What happens once a dream comes true? What happens after an All American Futurity win – to the horses and to the people who put them in the race?