Articles
2 posts tagged with "profile"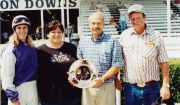 Illinois breeders/owners Fred and Carolyn Helmuth compare horse racing to a wheel. "Either you're at the top or you're at the bottom, and you always hope you won't be at the bottom very long!" says Fred.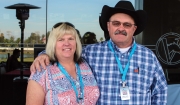 When asked what they admire about northern Utah breeders Brad and Robin Hart, the couple's connections unanimously agree: They're hard working, kind and scrupulously honest.