Articles
6 posts tagged with "industry-profile"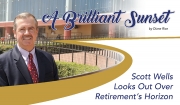 Scott Wells Looks Out Over Retirement's Horizon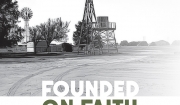 When they married 21 years ago, Carlos Lujan and his wife Brenda began attending horse races at Ruidoso for fun. It's a tradition they kept up throughout the years. "We loved the thrill of it all, from the butterflies to the adrenaline rush to standing in the winner's circles, and most of all spending time with the family during all this craziness. All glory to God," he says.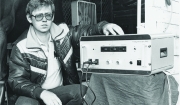 Dr. Larry Findley has put his own and his family's talents to work to forge a thriving veterinary complex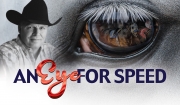 Lance Robinson's talent for judging form and function has yielded scores of barrel and flat-track winners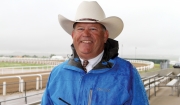 In some ways, Eugene Trotter "E.T." Joyce's background seems incompatible with his Wyoming cowboy persona and a 30-year career in Wyoming's horse racing industry. Born in Manhattan, New York — which he jokingly refers to as "a little island just east of here" — his family, including a dozen brothers and sisters, moved to the Chicago area in the 1970s.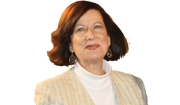 Having Martha come up to you in the winner's circle and congratulate you and give you an interview is such a special experience, you know you've done something right in Quarter Horse racing when that happens!