Articles
5 posts tagged with "horse-racing"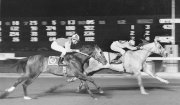 Five years ago, a big gray Thoroughbred stallion arrived at the Vessels Ranch from deep in the heart of Mexico. He was big – muscular for a Thoroughbred – but well-balanced fore and aft. He stood with a commanding presence, a calm, almost arrogant air. His name was Beduino and probably because he was a mystery horse from Mexico, rumors began to fly around the Los Alamitos Race Track stable area that this was an unbeatable horse.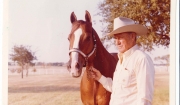 Whether it's in race results, a pedigree, or some other print or electronic race media, the name Dash For Cash signifies an elite position in Quarter Horse racing. Dash For Cash, a two-time AQHA Racing World Champion and all-time leading sire, holds that elite position. His name runs deep in our runners today as a modern foundation sire of the racing American Quarter Horse. Dash For Cash is like many of our racing stallions in that he has had an impact as a crossover.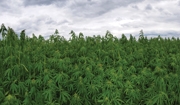 Pet owners and horsemen are using multiple products in a fast-growing market—for pain relief, calming and various medical conditions. Efficacy and safety of some of these products is questionable, however, because there has been very little research.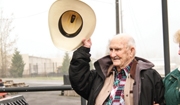 Baxter Andruss rallied his resume of traits to promote his childhood love of match racing into an established industry.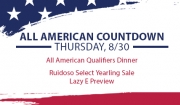 2019 celebrates the 60th anniversary of the All American Futurity, which started in 1959 and was won by Galobar. Speedhorse Magazine celebrates their 50th anniversary, running their first magazine in 1969, in conjunction with the All American Futurity.