Articles
5 posts tagged with "horse-racing"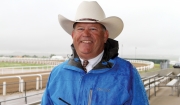 In some ways, Eugene Trotter "E.T." Joyce's background seems incompatible with his Wyoming cowboy persona and a 30-year career in Wyoming's horse racing industry. Born in Manhattan, New York — which he jokingly refers to as "a little island just east of here" — his family, including a dozen brothers and sisters, moved to the Chicago area in the 1970s.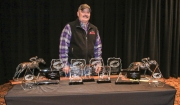 A full-page Appaloosa Journal ad provided the push that Jeff Adams needed to get back into Appaloosa racing in the early 2000s: Wagon Wheel Ranch in Utah was dispersing its herd.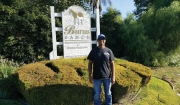 Lee Jenkins isn't one to sit around waiting for opportunity to fall into his lap. Instead, he sets short-term, achievable goals and then goes about fulfilling them.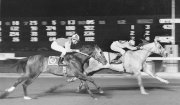 Five years ago, a big gray Thoroughbred stallion arrived at the Vessels Ranch from deep in the heart of Mexico. He was big – muscular for a Thoroughbred – but well-balanced fore and aft. He stood with a commanding presence, a calm, almost arrogant air. His name was Beduino and probably because he was a mystery horse from Mexico, rumors began to fly around the Los Alamitos Race Track stable area that this was an unbeatable horse.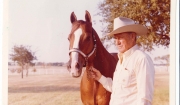 Whether it's in race results, a pedigree, or some other print or electronic race media, the name Dash For Cash signifies an elite position in Quarter Horse racing. Dash For Cash, a two-time AQHA Racing World Champion and all-time leading sire, holds that elite position. His name runs deep in our runners today as a modern foundation sire of the racing American Quarter Horse. Dash For Cash is like many of our racing stallions in that he has had an impact as a crossover.