Articles
2 posts tagged with "colic"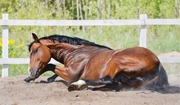 One of the more dreaded health problems faced by horse owners and trainers is colic. It is possible for equine colic to develop into a more serious crisis that requires surgery or could even be fatal.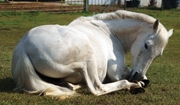 The term colic simply means abdominal pain. The pain may be caused by a digestive problem, irritation or blockage of the digestive tract, pain from some other internal organ, or uterine contractions in a foaling mare.