Articles
3 posts tagged with "american-quarter-horse"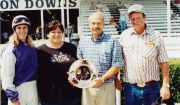 Illinois breeders/owners Fred and Carolyn Helmuth compare horse racing to a wheel. "Either you're at the top or you're at the bottom, and you always hope you won't be at the bottom very long!" says Fred.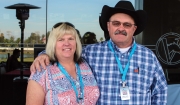 When asked what they admire about northern Utah breeders Brad and Robin Hart, the couple's connections unanimously agree: They're hard working, kind and scrupulously honest.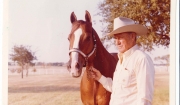 Whether it's in race results, a pedigree, or some other print or electronic race media, the name Dash For Cash signifies an elite position in Quarter Horse racing. Dash For Cash, a two-time AQHA Racing World Champion and all-time leading sire, holds that elite position. His name runs deep in our runners today as a modern foundation sire of the racing American Quarter Horse. Dash For Cash is like many of our racing stallions in that he has had an impact as a crossover.