Articles
2 posts tagged with "american-quarter-horse"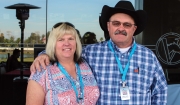 When asked what they admire about northern Utah breeders Brad and Robin Hart, the couple's connections unanimously agree: They're hard working, kind and scrupulously honest.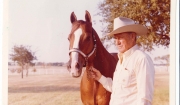 Whether it's in race results, a pedigree, or some other print or electronic race media, the name Dash For Cash signifies an elite position in Quarter Horse racing. Dash For Cash, a two-time AQHA Racing World Champion and all-time leading sire, holds that elite position. His name runs deep in our runners today as a modern foundation sire of the racing American Quarter Horse. Dash For Cash is like many of our racing stallions in that he has had an impact as a crossover.