Articles
2 posts tagged with "all-american"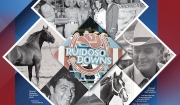 My family's trip from northern Oklahoma to Ruidoso, New Mexico, had something of a Dust Bowl appearance, our mini-caravan headed by my father and me in a struggling 1950 pickup stacked sky high with stable equipment and towing a two-horse trailer. Next came a borrowed six-horse van driven by an immigrant groom, Jimmy.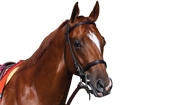 Mr Jess Jenkins came into the All American trials with three starts, having failed to place in any of his races. He started with an eighth in his first start, a sixth in his second start and a fourth in his third start. Along the way, Mr Jess Jenkins went through a life changing event when he was gelded. The fourth start for Mr Jess Jenkins was in the first day of the All American trials, breaking his maiden and posting the third fastest time of the day in :21.751.