Dam of TV's Mr. Ed Continues To Produce "Stars"
Posted by Speedhorse Archives on 06/10/2020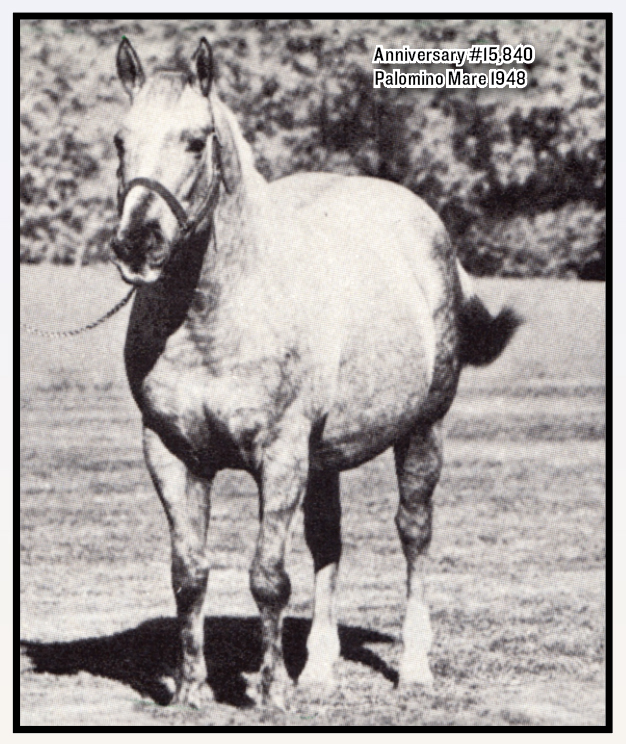 By Joe Reed II and out of Patsy Hug, this renown mare is in the limelight. She lost her first colt by Bart B.S., but her first living colt was none other than the first Mr. Ed, the talking horse. His real, or rather registered, name was Double Whammy and his sire was Joe Reed II.
Her second foul was a dun colt, immediately purchased by stardoms Audie Murphy. After this second colt, Anniversary was carried to the court of Depth Charge, producing Annie's Venture AA. Again, using Depth Charge, Anniversary's fourth foal was Goldseeker AAA. This outstanding daughter of Anniversary produced such colts as Rebel Seeker AAA, Sorrel Seeker AAA and Vanny's Gold AAAT, who is still owned by Mickle's Valley View Ranch, Five of Goldseeker's foals have brought $117,000. She currently has a stud colt at her side by Rebel Cause.
Anniversary's fifth colt, Deep Sorrow, is another colt by Depth Charge. This colt just sold at Alamitos to Don DeBlanc of Louisiana.
A palamino filly called Gold Hustler AAA was her sixth colt by the immortal Three Bars. Her seventh colt, Mr. Anniversary, is by Clabber Bar. Next, came a sorrel filly, Vanny's Annie. She won her first race at Los Alamitos in A rated time on a muddy track, but broke a coffin bone and never ran sound again.
Mickle Bar, by Vanny Bar, was foaled in 1964. This big sorrel colt may have been the fastest horse raised by Mickle's Valley View, but died one week before the Sunland Spring Futurity of 1966.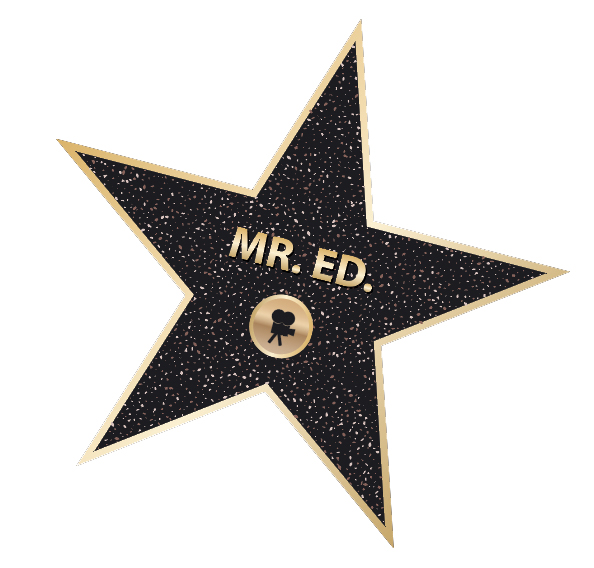 Anniversary then went to the court of Rebel Cause and the result was Rebel Sue. She rated AA, but bad luck followed and she developed knee trouble. The 11th colt out of Anniversary was Rebel Stan. This beautiful black colt died in Michigan shortly after being sold to Grafton Moore.
Then came Rebel Sally by Rebel Cause. She developed leg trouble and never had an official start. Bad luck still followed the trail of Anniversary. Her 13th colt by Little Request, Mr. Little, was entered in the All American but suddenly died. Now she has a yearling filly that outshines them all. This beautiful bay is by Rebel Cause and epitomizes all the Anniversary stands for.
Anniversary is bred back to Vanny Bar
for a 1972 foal, probably her last. She is 23 years old and has arthritis in her front legs, but her heart is as big and friendly as the world itself.
There will never be another like Anniversary. To her we pay this special tribute. – Mickle's Valley View Ranch, Scottsdale, AZ .