Dolli Byron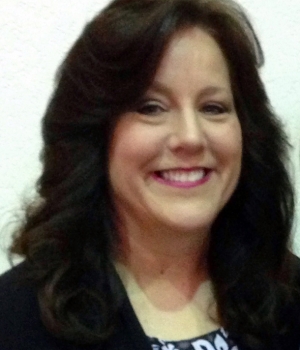 Dolli Byron
Online Advertising Sales, 2010 - Present
Phone (Work):
405-310-4651
Dolli has a Bachelors Degree in Advertising from the University of Oklahoma. After graduating, she went to work for The Metro Downtowner Newspaper in Oklahoma City. The company also produced The Bricktown Visitor Guide. There, Dolli's primary position was advertising sales, but she moved up through the ranks and soon became Advertising Director. Working for the small publication had its demands and entailed hands-on contributions from Dolli, including ad design, photography, editorial writing and production layout. Dolli worked there for 29 years until the retirement of the Owner/Editor.
Dolli grew up in Roswell, New Mexico, with her parents and two brothers. She insists she is not an alien! Her family has also enjoyed a residence in Ruidoso, New Mexico, for 30 years. Dolli has one daughter, who is a 2011 graduate of Oklahoma City University.
Dolli is a true animal lover, and her extensive experience made her a perfect match for Speedhorse, even though her equine/racing knowledge was limited to her view of Ruidoso Downs from her parents' home. She liked the horses, just as she likes all animals, but it never occurred to her to pursue them in terms of a job. That changed on March 25, 2010, when she applied at Speedhorse.

Dolli is repeating the history she established at The Metro Downtowner, learning the details of the racing industry quickly. She already knew the importance of effectively advertising a client's product and she knew how to do it. She mastered the task of reading racing research in a very short time and soon began writing high-quality ad copy. Her attention to detail and accuracy helps to lighten the load and increase the productivity of everyone involved with sales.