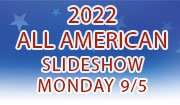 Summary of Sunday 9/5, All American Futurity-G1 winner and more....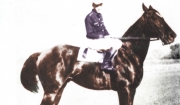 Quarter Horse racing has changed a great deal over the years. Nowadays the race tracks have starting gates for the horses to start from, the horses are handicapped by adding weight to those horses whose records indicate that they are much faster than others in the same race. The race tracks are made to be smooth, level and soft to prevent injury to the horses hooves and legs. And probably the biggest change of all is the spectator facilities.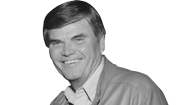 Vernon Pool grew up in Canadian, Texas, where his father owned a hotel and was a railroad contractor "who depended on horses and mules instead of the heavy equipment we have today."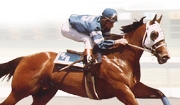 Town Policy possessed a charisma about him that attracted attention – he had what Stars are made of – talent, stamina, determination, opportunity.