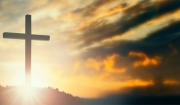 Helen Kleberg Groves passed away peacefully at home in San Antonio, Texas, on Friday, May 6, 2022. She was born 94 years prior in the same city on October 20, 1927, the only child of Robert Justus Kleberg Jr. and Helen Campbell Kleberg.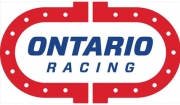 Hold on to your hats, the Quarter Horses are back. The fastest breed of horse returns to Ajax Downs on May 11, post time 1:30 p.m. (EDT), for the opening day of its 25-day season, the 53rd in the track's history.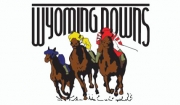 With purses at an historic high of $1.35 million dollars, Wyoming Downs, the only private racetrack in Wyoming, will host its longest ever 20-day live racing season every Saturday and Sunday beginning Saturday, June 4 through August 7.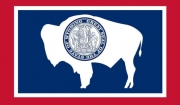 During the Wyoming Gaming Commission meeting held Thursday (May 5) in Casper, Wyoming the Wyoming Gaming Commissioners approved the request by Wyoming Horse Racing to amend the live race dates at Sweetwater Downs.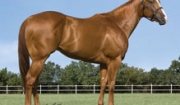 Granada Farms announced their champion and champion sire Tempting Dash was euthanized today (May 5). The cause of death was diaphragmatic hernia which is not treatable with surgery. Photo by Amanda Glidden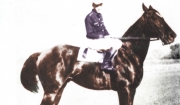 Quarter Horse racing has changed a great deal over the years. Nowadays the race tracks have starting gates for the horses to start from, the horses are handicapped by adding weight to those horses whose records indicate that they are much faster than others in the same race. The race tracks are made to be smooth, level and soft to prevent injury to the horses hooves and legs. And probably the biggest change of all is the spectator facilities.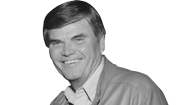 Vernon Pool grew up in Canadian, Texas, where his father owned a hotel and was a railroad contractor "who depended on horses and mules instead of the heavy equipment we have today."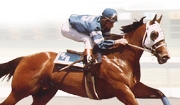 Town Policy possessed a charisma about him that attracted attention – he had what Stars are made of – talent, stamina, determination, opportunity.