The News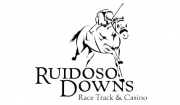 With Governor Michelle Lujan Grisham's announcement Tuesday that the current orders will remain in place through April 30th, May 1st will be the earliest date that horses and horsemen will arrive at Ruidoso Downs Race Track.
Read More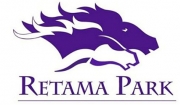 Today, an agreement was reached between Retama Park and Texas Horsemen's Partnership to allow the stable area at Retama to remain open for at least 30 days.
Read More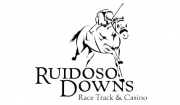 All American Ruidoso Downs, LLC, the partnership consisting of Stan Sigman, Johnny Trotter, and Chicho Flores, which operates the track and casino, have decided to postpone until further notice the arrival of horsemen and horses to the Ruidoso Downs barn area.
Read More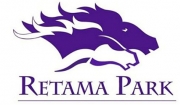 According to a text message sent to horsemen by the Texas Thoroughbred Association (Saturday), Penn National Gaming, Inc. (PNGI) notified the Texas Horsemen's Partnership, Texas Thoroughbred Association and Texas Quarter Horse Association (TQHA) that due to the COVID-19 pandemic, the Retama Park training center will be closed for training beginning Tuesday (March 31) and all people and horses must vacate the premises by April 7.
Read More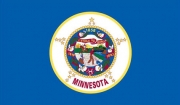 Minnesota Gov. Tim Walz has appointed Steve May of Georgetown, Kentucky, as the next executive director of the Minnesota Racing Commission.
Read More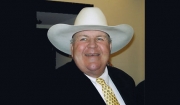 A private burial was held this week for longtime Oklahoma horseman Jud Little who passed away peacefully at his home on the Jud Little Ranch near Ardmore, Oklahoma March 25 following a short illness. A celebration of life will be held later.
Read More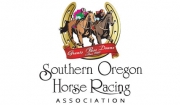 Grants Pass Downs in Grants Pass, Oregon, has announced today that it has cancelled its 2020 spring racing season, which was scheduled to begin May 10.
Read More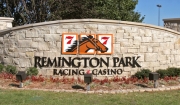 Amid the world's turmoil, trauma and anxiety, there are a few small bright spots in the form of Remington Park and Los Alamitos, where management has worked to keep horsemen racing, offering big stakes held in front of empty grandstands.
Read More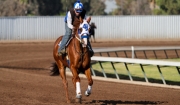 Racing at Remington Park will continue as planned under current restrictions after the Oklahoma Racing Commission confirmed today with the Secretary of Agriculture Blayne Arthur that live horse racing is a product of agriculture.
Read More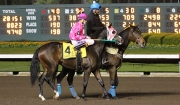 Trainer John Cooper announced on Tuesday afternoon that Cartel Jess Rockin will not race in the Los Alamitos Oaks and will be retired after having successful surgery to repair a leg fracture that occurred during the running of her trial to the Los Alamitos Oaks on March 7.
Read More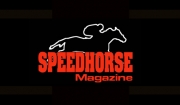 Important notice for all horsemen entered into the 2020 Speedhorse Graham Paint & Appaloosa Futurity-G1.
Read More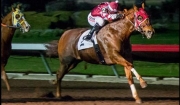 Supreme Race Horse, multiple Grade 1 winner and fan favorite BH Lisas Boy has been retired by breeder, owner and trainer Bill Hoburg, reported TRACK Magazine on March 24.
Read More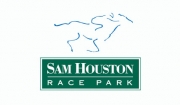 Sam Houston Race Park statement regarding the Thoroughbred Meet and Quarter Horse Meet in 2020
Read More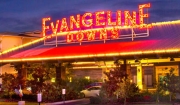 Boyd Gaming has responded to the Louisiana State Racing Commission's order (see related story) on Friday (March 20) for all Louisiana racetracks to allow horses to move customarily between tracks to each trainer's allocated stalls and to continue training.
Read More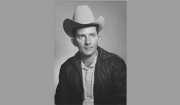 Long-time Louisiana based Quarter Horse trainer Ronald Briley passed away of natural causes today at his home surrounded by his family at age 82.
Read More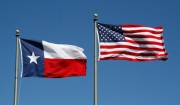 A Bexar County grand jury has handed down a felony indictment against Dr. Justin Robinson, the veterinarian who in 2017 was named in connection with a series of Class 1 positives in Quarter Horse racing. Robinson was hit with eight charges related to illegal influence of a race outcome and administering a prohibited substance to horses between May 22, 2017 and June 17, 2017.
Read More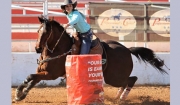 Ex-racehorse DM Legacy, a gelding by champion Carters Cartel, visited the winner's circle after a nice victory at Los Alamitos for trainer Patricia Visscher and owners/breeders Edward and Theresa DeNike back in 2014.
Read More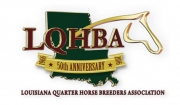 Due to cancellation of the LQHBA Membership and Awards Banquet, the 2020 Board of Directors election will be conducted via mail. LQHBA members eligible to vote will receive a ballot via Fedex or regular mail.
Read More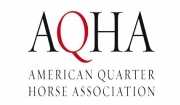 AQHA will temporarily close to walk-in customers to protect the health and safety of AQHA customers, staff and the local community.
Read More
<< Prev 1 2 3 4 5 6 7 8 9 10 11 12 13 14 15 16 17 18 19 20 21 22 23 24 25 26 27 28 29 30 31 32 33 34 35 36 37 38 39 Next >>