The News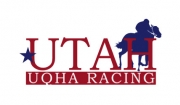 The Utah Quarter Horse Racing Association announced today they will be hosting an overnight futurity, the Eye On Corona Virus Futurity.
Read More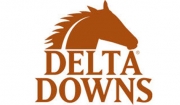 Delta Downs management has released the following training schedule: through Saturday, May 16, 2020:
Read More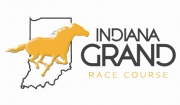 Pending approval from the Indiana Horse Racing Commission, and after consultation with Indiana horsemen, Indiana Grand Racing & Casino has revised its proposed Live Racing calendar for the 2020 season.
Read More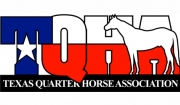 TQHA officials announced today their annual yearling sale has been reduced to only one day in 2020—Saturday, July 25.
Read More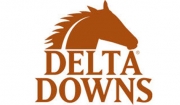 According to notices posted yesterday by the LAHBPA, Boyd Management has approved horsemen and women to move horses onto the backside of Delta Downs beginning Saturday.
Read More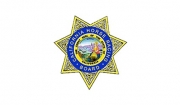 New California Horse Racing Board Rule 1867.1, which becomes effective July 1, prohibits the administration of bisphosphonates to any horse within a facility regulated by the CHRB and also prohibits any horse from entering the grounds that has been administered the drug within six months.
Read More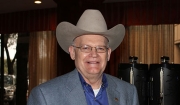 Dr. Glenn Blodgett has been selected to join the individuals and horses who will be inducted into the American Quarter Horse Hall of Fame at the 2021 AQHA Convention in San Antonio.
Read More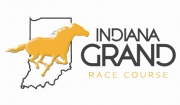 On Friday, May 1, Indiana's governor released a five-stage phase-in for Indiana businesses to re-open using differing dates through July 4.
Read More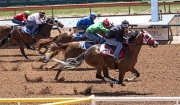 Sophia Maria, the filly out of Wes Giles's stable, posted the fastest time of :13.516 over 250 yards in the 21 schooling works held at Ruidoso Downs today. Horses from the Giles Stables won 9 of the 21 heats that were run today. Sophia Maria, who won her work by a 1/4 length, was bred by Kenneth Ruthardt and is owned by Ruthardt-Wood Quarter Horses.
Read More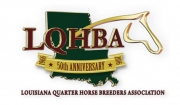 Bruce Salard, Executive Director of LQHBA, said after much discussion with horseman and LAHBPA that it has been agreed the best path forward for Louisiana racing, due to the COVID-19 outbreak, is for Quarter Horses to spend the remainder of the year (2020) at Delta Downs and for Thoroughbreds to have a longer meet at Evangeline Downs.
Read More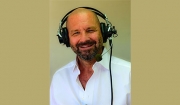 Mike Dimoff spent his very first day in the Ruidoso Downs announcer's booth on Wednesday.
Read More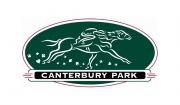 Canterbury Park officials with the support of the Minnesota Horsemen's Benevolent and Protective Association, the organization representing racehorse owners and trainers, have announced that the horse stabling area will open in a limited capacity on Friday, May 8 to accept horses from racetracks and other facilities around the country that will close in the coming weeks.
Read More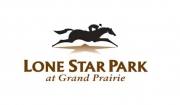 Training at Lone Star Park will open on Wednesday, May 6, the racetrack's management said in a letter to horsemen today.
Read More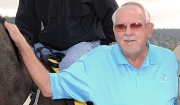 Influential horseman R.D. Hubbard, 84, has died.
Read More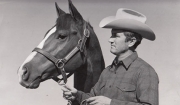 On the cusp of entering into his fifth Hall of Fame for his efforts as a trainer, multiple Hall of Fame trainer Charles "Bubba" Cascio sits down and talks with StallioneSearch.com.
Read More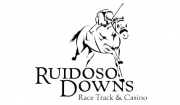 After weeks of stay at home orders and COVID-19 precautionary measures, officials at Ruidoso Downs Race Track announced today that horses will be admitted to the barn area on Friday, May 1st. In addition, live horse racing will begin as scheduled on Friday, May 22nd without fans in attendance.
Read More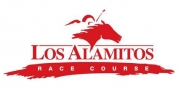 A track record single night handle was set on Saturday at Los Alamitos, breaking the previous record set just 24 hours earlier on Friday night.
Read More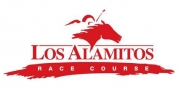 The handle for the nine-race card was a track record figure for a night program of $2,466,567 Friday at Los Alamitos.
Read More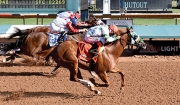 Mr Jess Jenkins, winner of the Grade 1 2019 All American Futurity, finished second in the Oklahoma Bred Derby at Remington Park on April 18, and not everyone was happy about it.
Read More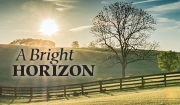 On April 15, President Donald Trump stated that the United States had passed the peak of new COVID-19 cases. Following weeks of isolation due to federal-, state- and local-ordered mitigation efforts, we're all eager to reopen the economy and reclaim our sense of "normal."
Read More
<< Prev 1 2 3 4 5 6 7 8 9 10 11 12 13 14 15 16 17 18 19 20 21 22 23 24 25 26 27 28 29 30 31 32 33 34 35 36 37 38 39 Next >>