The News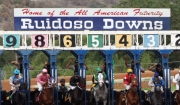 Trainer James Padgett II, the trainer of 2017 All American Futurity (G1) winner Fly Baby Fly, has been told by Ruidoso Downs Racetrack management that he will not be able to participate in the track's 2018 meet, which opens May 25.
Read More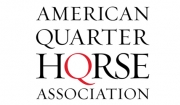 Six horses and five American Quarter Horse Association members have been selected for induction into the American Quarter Horse Hall of Fame in 2019.
Read More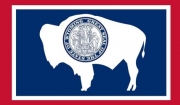 Wyoming breeders earn rich payouts.
Read More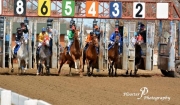 Unanimous "Yes" from local organizers; South Dakota Commission on Gaming makes final decision on March 27
Read More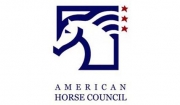 The American Horse Council has released the results of its 2017 economic impact study of the equine industry.
Read More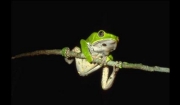 On Nov. 7, 2017, a federal jury found a Lake Charles veterinarian and a Nebraska pharmacy guilty of conspiring to sell an unapproved opioid drug 40 times more powerful than morphine for the purpose of improving the performance of race horses.
Read More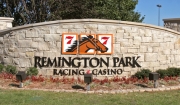 WINTER WEATHER POSTPONES REMINGTON PARK TRANING RACES OKLAHOMA CITY – Sub-freezing temperatures and freezing rain today, with more forecast for Wednesday, has forced a postponement of this week's Remington Park training race activity.
Read More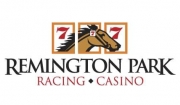 Purses for overnight races will be increased during the 50-date Remington Park spring American Quarter Horse, Paint and Appaloosa meet, which opens March 9. Remington Park and the Oklahoma Quarter Horse Racing Association made the announcement for the increase on Friday. Purses for Quarter Horse overnight races will rise by $1,500 per race, while purses for overnight Paint and Appaloosa races will be boosted by $500 per race.
Read More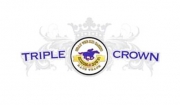 RUIDOSO DOWNS, New Mexico (January 5, 2018) — A monumental step forward for three-year-old quarter horse racing will occur this summer at Ruidoso Downs when the $1-million All American Triple Crown Derby Bonus is offered to the connections of any horse that can win the track's three Grade 1 derbies.
Read More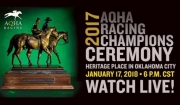 Winners will be announced Wednesday, Jan. 17 at Heritage Place in Oklahoma, City, OK in a ceremony the day before the Heritage pLace Winter Mixed Sale that runs Jan. 18-20. The ceremony will begin at 6 p.m. CST and will be aired live at www.aqha.com/racing
Read More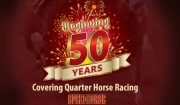 In the Speedhorse January 2018 issue, we are celebrating the beginning of our 50th year of covering Quarter Horse racing news. Documenting the last half-century of our industry, this super-sized issue will be full of more special features and prominent profiles. This is sure to be an issue that our readers will want to keep.
Read More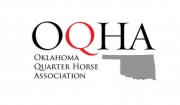 December 11, 2017 -- Oklahoma Quarter Horse Hall Of Fame, Bethany, OK - The Oklahoma Quarter Horse Hall of Fame was created in 2005 to recognize outstanding individuals, horses, ranches or businesses, whose contributions involving the American Quarter Horse significantly impacted the great state of Oklahoma's equine industry.
Read More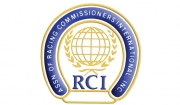 December 13, 2017--Racing Commissioners International, Lexington, KY--Citing the widespread use of drugs on yearlings and two years olds that may result in improper bone development and the recent use of horse auctions to launder money for the drug cartel, the Association of Racing Commissioners International (ARCI) is formally calling for the independent regulation of the breeding and sales industries.
Read More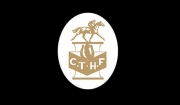 December 10, 2017--Los Alamitos Publicity, Cypress, Calif.--The Quarter Horse Benevolent Charitable Foundation and Los Alamitos Race Course owner and CEO Dr. Edward Allred have each donated $25,000 and F. Jack Liebau, the vice president of the Los Alamitos Racing Association, has donated $10,000 for a total of $60,000 to the relief efforts for the tragic Lilac fire that swept through the San Luis Rey training center in Bonsall, Ca. on December 7.
Read More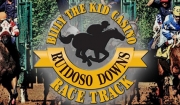 Ruidoso Downs is under new ownership and management resulting from a recently completed acquisition. The new owners of Ruidoso Downs and the Ruidoso Horse Sale company have invested in this iconic track specifically to create a racing and sales environment that will provide fairness, stability, and integrity for all who race, buy and sell here. Simply stated, the opportunity to race at Ruidoso Downs is a privilege granted by its owners and not a right.
Read More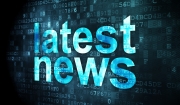 Trainers Judd Kearl, Jose Sanchez and Brian Stroud face fines and suspensions for Class 1 drug violations at Texas tracks after receiving notification from the Texas Racing Commission (TRC) on July 21 for positive tests at Sam Houston and/or Retama Park involving the human antidepressant Nomifensine.
Read More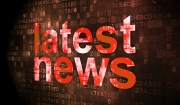 As August begins, three trainers will be spending time in front of the Texas Racing Commission stewards in hearings on allegations of Class 1 medication violations. Trainers Judd Kearl, Jose Sanchez and Brian Stroud received notification from the Texas Racing Commission on July 21 for positive tests at Sam Houston and/or Retama Park involving Nomifensine.
Read More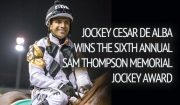 Jockey Cesar De Alba has been named the winner of the seventh annual Sam Thompson Memorial Jockey Award. Alba will be honored at an awards presentation in the winner's circle at Ruidoso Downs on Sunday, September 3rd during the All American Weekend.
Read More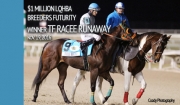 The Louisiana Quarter Horse Breeders Association (LQHBA) is in final preparation for its 41st annual Louisiana Bred Yearling Sale. For the second time in its history, the sale has been expanded to a three-day format.
Read More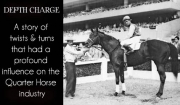 Depth Charge is one of the greatest stallions to impact the racing American Quarter Horse. The story of Depth Charge is filled with twists and turns; however, that could have led to his being lost in history. But like many great stallions, he overcame the obstacles to enter the AQHA Hall of Fame as a sire with a deep and lasting influence on the breed.
Read More
<< Prev 1 2 3 4 5 6 7 8 9 10 11 12 13 14 15 16 17 18 19 20 21 22 23 24 25 26 27 28 29 30 31 32 33 34 35 36 37 38 39 40 41 Next >>