The News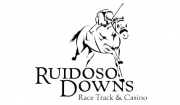 Effective immediately Ruidoso Downs will increase overnight purses 10-percent.
Read More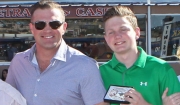 Ruidoso Downs trainer John M. Cooper and his son Gavyn were killed when their Cirrus SR22 single-engine plane crashed shortly after takeoff from Midland International Airport on May 30.
Read More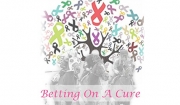 This year for Betting On A Cure is not just pink, it is multicolored, Grey for Brain Cancer, Gold for Childhood Cancer, Black for Melanoma, Purple for Pancreatic Cancer and more. Photo Courtesy OQHRA
Read More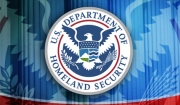 Secretary of Homeland Security Kirstjen M. Nielsen raised the cap on H-2B visas after determining there were not enough qualified US workers to meet the needs of American employers.
Read More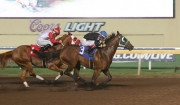 ockey James Flores continued his hot riding holiday weekend at Remington Park on Saturday night. Just one night removed from a five-win evening, Flores put three more of his mounts in the winner's circle to open his lead in the local jockey standings.
Read More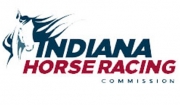 All 10 finalists to the June 2 Harley Greene Derby at Indiana Grand have been hair-tested for Clenbuterol.
Read More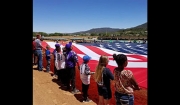 Seventy Lincoln and Otero County children unfurl the flag over the Ruidoso track while Red Steagall and the Boys in the Bunkhouse Band play patriotic songs. © Ruidoso Downs / Instagram
Read More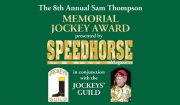 Quarter Horse jockeys Jorge Martin Bourdieu, Jimmy Brooks, John Hamilton and Ricky Ramirez have been nominated for the Sam Thompson Memorial Jockey Award.
Read More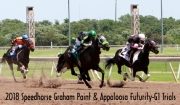 The $254,300 Speedhorse Graham Paint & Appaloosa Futurity Trials were ran at Remington on May 19. Photos are by Susan Bachelor
Read More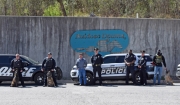 Ruidoso Downs to team up with law enforcement K9 units Photo by Ty Wyant
Read More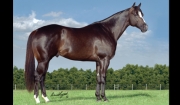 PYC Paint Your Wagon surpasses the $30,000,000 earnings mark.
Read More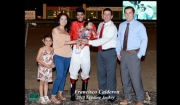 With three victories on the final night of the meet, Francisco Calderon made the most of his 2018 Sam Houston Race Park season, topping his fellow riders with 23 wins. © Coady Photography
Read More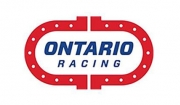 The agreement has been signed by 12 of the province's tracks, including Ajax Downs.
Read More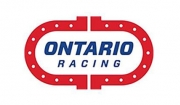 The Ontario Racing (OR) Board of Directors announced the signing of an historic 19-year funding agreement with the Ontario Government.
Read More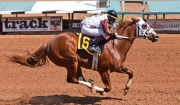 AQHA Racing Champion 2-Year-Old Filly and 2017 All American Futurity(G1) winner Fly Baby Fly arrived on the backside of Ruidoso Downs on Tuesday afternoon in preparation of the 2018 summer derby season at the mountain racetrack.
Read More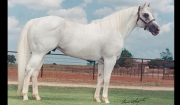 Champion/Champion Sire Royal Quick Dash has died at the age of 29.
Read More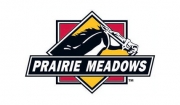 Quarter Horse stall applications are due July 11th for Prairie Meadows.
Read More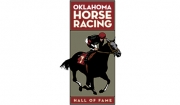 Remington Park will induct a new class into its Oklahoma Horse Racing Hall of Fame on Friday night, June 1. The following class of seven, will be presented throughout the penultimate race night of the 2018 American Quarter Horse Season.
Read More
<< Prev 1 2 3 4 5 6 7 8 9 10 11 12 13 14 15 16 17 18 19 20 21 22 23 24 25 26 27 28 29 30 31 32 33 34 35 36 37 38 39 Next >>