The News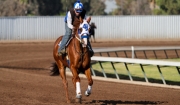 Johnny Trotter's Bodacious Eagle is the 2018 World Champion Racing American Quarter Horse. He is also the champion aged horse and champion aged gelding.
Read More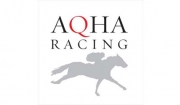 Each year, the American Quarter Horse Association recognizes the hard work of several individuals in the racing industry. This year, the John Andreini Special Recognition Award goes to Mauro Zaborowsky; the Mildred N. Vessels Special Achievement Award to Wendy Davis; and the Gordon Crone Special Achievement Award to C. Dwayne "Sleepy" Gilbreath.
Read More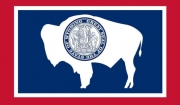 The Pari-Mutuel Commission, founded in 1967 has over five decades of experience regulating pari-mutuel wagering and now with new technology, historic racing terminals. When it comes to Historic Racing, Wyoming is setting the pace. Wyoming is one of the few states in the nation that are permitting the public to bet on historic races at Off Track Betting sites.
Read More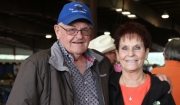 Funeral services for longtime New Mexico Horseman Richard R. "Dickie" Shearer will be held at 10 a.m. on Jan. 14 at the Third and Kilgore Church of Christ in Portales, New Mexico.
Read More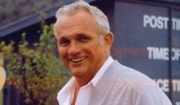 Funeral services for Thomas Bradbury have been set for Jan. 15, 11:00 a.m. (MST).
Read More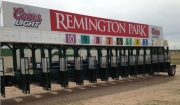 The 2019 Remington Park American Quarter Horse, Paint and Appaloosa Season begins March 8, running for 50 dates thru June 1. The season's stakes schedule features the Grade 1 Heritage Place Futurity, the restricted grade 1 Remington Park Futurity (for Oklahoma-breds) and the top event for older horses, the Grade 1 Remington Park Championship.
Read More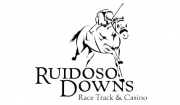 An earlier opening day on Friday, May 10 and new stakes races added to the iconic stakes schedule welcome fans this summer at Ruidoso Downs.
Read More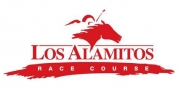 Several horsemen and horses are nearing victories with statistical importance at Los Alamitos.
Read More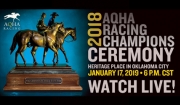 The 2018 AQHA Racing Champions Ceremony is at 6 p.m. CST on January 17 at Heritage Place in Oklahoma City
Read More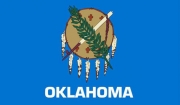 The Oklahoma Racing Commission is proposing a number of new rule changes.
Read More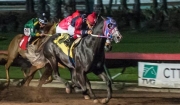 An innovative incentive program created by leading owner and breeder Keith Nellesen gives individuals participating in the first crop sired by Champion KVN Corona chance to win a portion of the $125,000 KVN Corona Bonus.
Read More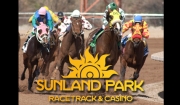 The 60th anniversary season at Sunland Park Racetrack and Casino will begin full throttle on Dec. 28. Sparked by six stakes races in three days. The headliner is the $350,000 Championship at Sunland Park-G1 to be run on Dec. 30.
Read More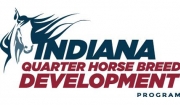 The spotlight on the Indiana Quarter Horse Breed Development Program has been shining brighter in recent years with the expansion of awareness of the program and Indiana-breds being successful across the country.
Read More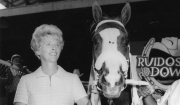 Owner/breeder Harriett Peckham (shown with Go Together) is among the inductees to the 2019 Ruidoso Downs Racehorse Hall of Fame Class.
Read More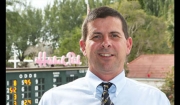 Canterbury Park Racetrack has hired Matt Crawford to be its director of racing and racing secretary.
Read More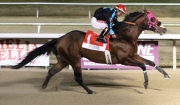 Luis Vivanco (shown aboard Mpshinning) caught up to John Hamilton on the final night of racing to tie for Evangeline Downs' leading rider title. © Coady Photography
Read More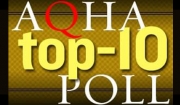 After a big weekend of racing at Los Alamitos in Southern California, there were major changes in both AQHA Racing National Polls. In the 2-year-old poll, Flash And Roll overtook Apocalyptical Jess for the No. 1 spot following a win in the $1,836,425 Los Alamitos Two Million Futurity (G1), and Bodacious Eagle soared up to No. 2 in the older-horse ranks after capturing the $600,0000 Champion of Champions (G1).
Read More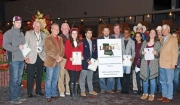 Saturday, December 15 was a memorable night for the connections of Mpshinning, winner of the LQHBA Louisiana Million (RG1) at Evangeline Downs. Six Louisiana students were also elated as recipients of $15,000 in scholarships courtesy of the Louisiana Quarter Horse Breeders Association (LQHBA) Scholarship Fund. ©Coady Photo
Read More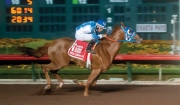 Don, Kathy and Shawn Meneely of S-Quarter K LLC have retired the great Heza Dasha Fire, the 2015 AQHA World Champion, following his seventh place finish in the Champion of Champions on Saturday night.
Read More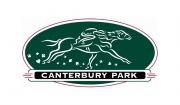 Canterbury Park will begin their 66-day 2019 live racing season on May 9 and continue through Sept. 14.
Read More
<< Prev 1 2 3 4 5 6 7 8 9 10 11 12 13 14 15 16 17 18 19 20 21 22 23 24 25 26 27 28 29 30 31 32 33 34 35 36 37 38 39 40 41 Next >>