The News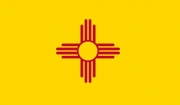 On January 16, the New Mexico Racing Commission (NMRC) Rules and Medication Committee voted to pass a rule that would make the drug albuterol a zero tolerance drug in the State of New Mexico. The new rule is intended to go into effect around May 1, 2019.
Read More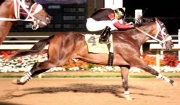 The QHRAI honored WRS Valentino as their Horse of the Year. WRS Valentino is owned and bred by Williams Racing Stables LLC and trained by Randy Smith. The 2-year-old gelding by Mighty B Valiant had five starts, winning three and placing second in two. His two biggest wins from the 2018 season at Indiana Grand Racing and Casino was the $100,000 Governors Stake and the $100,000 QHRAI Stallion Service Auction Futurity. His total earnings were $152,000 racing in Indiana alone. © Linscott Photo
Read More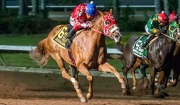 Owned and bred by Lesley Joyner, Jesstacartel was named the 2018 Pacific Coast Quarter Horse Racing Association Horse of the Year at the annual awards presentation on Thursday night at Los Alamitos. The PCQHRA Awards celebrate the achievements of California's Quarter Horse breeders, owners, trainers, jockeys and champion horses of the 2018 season.
Read More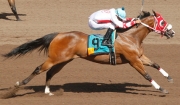 The New Mexico Horse Breeders' Association honored its 2018 Thoroughbred and Quarter Horse champions during its Zia Awards Banquet at the Marriott Uptown Hotel in Albuquerque on January 24. © Coady Photography
Read More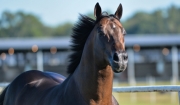 Heza Fast Dash, the #8 AQHA Racing All-Time Leading Sire of Money Earners, was euthanized late Thursday following complications from laminates. The 20-year-old son of champion sire Heza Fast Man will be buried at Robicheaux Ranch in Breaux Bridge, Louisiana, where he stood his entire stallion career. Photo by Amanda Glidden
Read More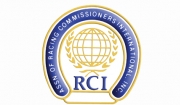 On Wednesday (Jan. 23) the Association of Racing Commissioners International (ARCI) published new racing regulatory standards as part of its continuing process to adapt standards to current integrity threats as well as new technologies and innovation.
Read More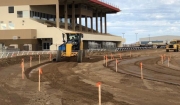 Arizona Downs is scheduled to open in May after a new racing surface has been installed. © Arizona Downs
Read More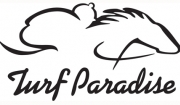 Phoenix-based Turf Paradise, Arizona's largest horseracing track, has one of the longest racing seasons in the nation. It also provides opportunities for horses just starting their racing careers. That combination creates challenges for the track which is why Turf Paradise has one of the most aggressive safety protocols in the nation in addition to innovative techniques to prevent injuries.
Read More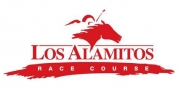 The top five finishers from each of the two trials to the Grade 1 Brad McKinzie Los Alamitos Winter Championship held on Sunday have been selected by the racing stewards to compete in the 400-yard final to be held on Sunday, February 10.
Read More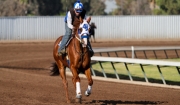 Johnny Trotter's Bodacious Eagle is the 2018 World Champion Racing American Quarter Horse. He is also the champion aged horse and champion aged gelding.
Read More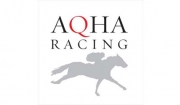 Each year, the American Quarter Horse Association recognizes the hard work of several individuals in the racing industry. This year, the John Andreini Special Recognition Award goes to Mauro Zaborowsky; the Mildred N. Vessels Special Achievement Award to Wendy Davis; and the Gordon Crone Special Achievement Award to C. Dwayne "Sleepy" Gilbreath.
Read More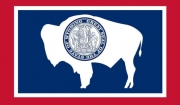 The Pari-Mutuel Commission, founded in 1967 has over five decades of experience regulating pari-mutuel wagering and now with new technology, historic racing terminals. When it comes to Historic Racing, Wyoming is setting the pace. Wyoming is one of the few states in the nation that are permitting the public to bet on historic races at Off Track Betting sites.
Read More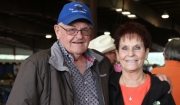 Funeral services for longtime New Mexico Horseman Richard R. "Dickie" Shearer will be held at 10 a.m. on Jan. 14 at the Third and Kilgore Church of Christ in Portales, New Mexico.
Read More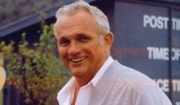 Funeral services for Thomas Bradbury have been set for Jan. 15, 11:00 a.m. (MST).
Read More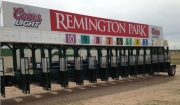 The 2019 Remington Park American Quarter Horse, Paint and Appaloosa Season begins March 8, running for 50 dates thru June 1. The season's stakes schedule features the Grade 1 Heritage Place Futurity, the restricted grade 1 Remington Park Futurity (for Oklahoma-breds) and the top event for older horses, the Grade 1 Remington Park Championship.
Read More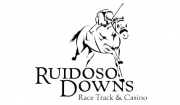 An earlier opening day on Friday, May 10 and new stakes races added to the iconic stakes schedule welcome fans this summer at Ruidoso Downs.
Read More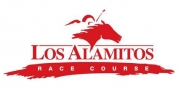 Several horsemen and horses are nearing victories with statistical importance at Los Alamitos.
Read More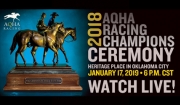 The 2018 AQHA Racing Champions Ceremony is at 6 p.m. CST on January 17 at Heritage Place in Oklahoma City
Read More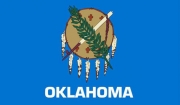 The Oklahoma Racing Commission is proposing a number of new rule changes.
Read More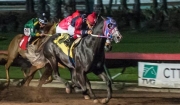 An innovative incentive program created by leading owner and breeder Keith Nellesen gives individuals participating in the first crop sired by Champion KVN Corona chance to win a portion of the $125,000 KVN Corona Bonus.
Read More
<< Prev 1 2 3 4 5 6 7 8 9 10 11 12 13 14 15 16 17 18 19 20 21 22 23 24 25 26 27 28 29 30 31 32 33 34 35 36 37 38 39 Next >>