The News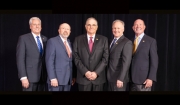 From left: Member Dr. Scott Myers, First Vice President F.E. "Butch" Wise, President Stan Weaver, Second Vice President Norman Luba and Member Kenneth Banks. © AQHA
Read More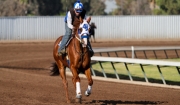 AQHA Past-President Johnny Trotter confirmed over the weekend his 2018 AQHA Racing World Champion Bodacious Eagle has been retired from racing and is now being trained for "Halter" by Ross Roark of Monahans, Texas.
Read More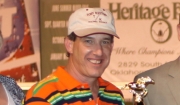 Leading Quarter Horse trainer Toby Keeton is recovering in the Integris Baptist Medical Center in Oklahoma City following an accident Sunday morning at Remington Park.
Read More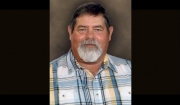 Funeral services for Leslie "Les" Phillip Barlow, 72, of Idaho Falls, will be held at 11:00 a.m. Monday, (March 11) at the Idaho Falls Park Taylor Ward, 1291 W. 6500 S. in Idaho Falls, Idaho. Bishop Jes Hurst, will officiate. © Courtesy Wood Funeral Home
Read More
Turf Paradise announced plans to start giving pre-race veterinary examinations to all horses in an attempt to curb a recent rise in fatalities.
Read More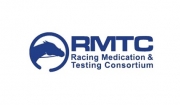 An emphasis on regulating medication and developing enforcement strategies marked the second and final day of the Regulatory Veterinarian Continuing Education conference (#RegVetCE19) presented by the Racing Medication and Testing Consortium (RMTC) and National Thoroughbred Racing Association (NTRA) Safety & Integrity Alliance at Gulfstream Park in Hallandale, Fla., March 4-5.
Read More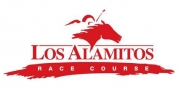 Los Alamitos Race Course owner Ed Allred presented an offer to the California Horse Racing Board to run races at Los Alamitos Race Course in Cypress should the suspension of racing at Santa Anita Park continue for an extended period of time.
Read More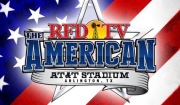 It's a cold night in Arlington, Texas but The American's newly crowned champions brought the heat inside AT&T Stadium. RFD-TV's 2019 The American Rodeo Finals concluded this evening after the event's sixth year.
Read More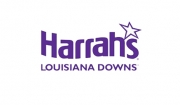 Harrah's Louisiana Downs is pleased to announce that overnight purses have been increased by $1,200 for the remainder of the 2019 Quarter Horse meet. The adjustment was implemented on Saturday, March 2 and will continue through the conclusion of the racing season on Wednesday, March 20.
Read More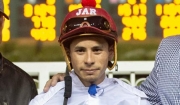 Since his breakthrough campaign in 2016, jockey Jesus Rios Ayala has been the epitome of consistency at Los Alamitos Race Course.
Read More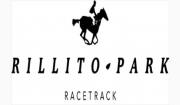 Jockey Elias Gutierrez suffered injuries on Sunday when his mount stumbled at the 8th pole in the Rillito Derby and causing the rider to fall.
Read More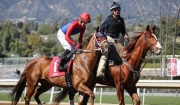 Former Los Alamitos leading Quarter Horse jockey Cesar De Alba began his racehorse training career by saddling Pied N True to a second place finish in Saturday's third race at Santa Anita, a $16,000 claiming event for fillies and mares at 6 furlongs. © CDA Racing
Read More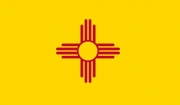 Change is never easy, even when it's for the better. Horsemen and officials in New Mexico have been learning that the hard way over the past few months. In June 2018, the New Mexico Racing Commission (NMRC) began a new drug testing contract with a new laboratory and, almost immediately, saw a rise in corticosteroid overages. In the 685 days before the switch, New Mexico had 52 corticosteroid overages. In the first 73 days of the new contract, it had 34.
Read More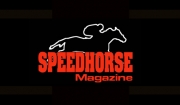 Walt Wiggins Jr. and others reminisce about Speedhorse founder Walt Wiggins Sr. and the magazine's rich history and lasting legacy
Read More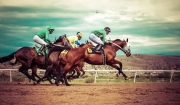 Wyoming Downs Racetrack in Evanston, Wyoming has set its second annual "Select Mixed Horse Sale" for August 3, 2019 immediately following the track's race day at approximately 5:30 p.m. © Wyoming Downs
Read More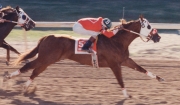 Outstanding Louisiana Quarter Horse breeder and owner, J. E. Jumonville, Jr. and exceptional racehorse and stallion Mr Jess Perry will be inducted into this year's Louisiana Quarter Horse Breeders Association (LQHBA) Hall of Fame.
Read More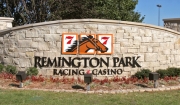 Remington Park is proud to host the first Opening Night Gala to benefit our charitable partners. The Opening Night Gala is set for Friday, March 8 at 6pm, in conjunction with the beginning of the 2019 American Quarter Horse Season.
Read More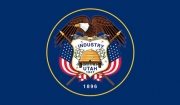 According to an article by Bob Bernick and Bryn Schott published on the utahpolicy.com website, a bill sponsored by Sen. David Hinkins, R-Orangeville, will give Utah counties the option of allowing horse track racing and betting.
Read More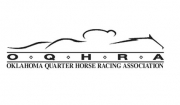 he annual OQHRA Legislative Steak Feed scheduled tonight (Feb. 19) in Oklahoma City has been canceled due to expected inclement weather in the OKC area.
Read More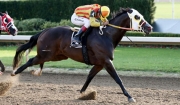 The class of 2018 in Quarter Horse racing in Ontario was honored Feb. 16 at Quarter Racing Owners of Ontario Awards Banquet at Ajax Convention Centre
Read More
<< Prev 1 2 3 4 5 6 7 8 9 10 11 12 13 14 15 16 17 18 19 20 21 22 23 24 25 26 27 28 29 30 31 32 33 34 35 36 37 38 39 Next >>