The News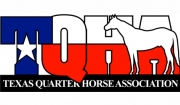 At the March 19, 2019 meeting of the Texas Racing Commission the Texas Quarter Horse Association proposed a rule change to Accredited Texas-bred rules regarding requirements for Accredited Texas Broodmares.
Read More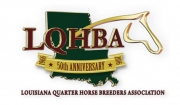 In an open letter to membership Monday, LQHBA President Ryan Robicheux informed the association that LQHBA Executive Director Tony Patterson submitted his resignation to the LQHBA board earlier this month.
Read More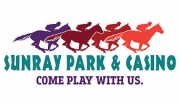 The 2019 live racing season at SunRay Park and Casino begins on Friday, May 3, offering a daily purse structure expected to exceed $200,000. The Farmington, New Mexico-based track will be running a boutique meet this season, consisting of 17 days of live racing, campaigning primarily on Friday, Saturday and Sunday.
Read More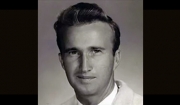 Funeral services for Jimmy Lowell Hart, 85, will be held Wednesday in Royston, Georgia. Hart, of Royston, passed away Sunday (Mar. 24) at Piedmont Athens Regional Medical Center in Athens.
Read More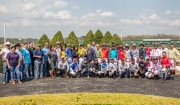 The final day of the 2019 Quarter Horse racing season today (Wednesday) also included presentations for the meet's leading jockey, trainer and owner.
Read More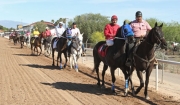 One of the first programs of its kind in the country, Rillito Race Track implemented an Equine Wellness Program during the 2019 Winter Meet. The program was a resounding success, as there were no horse breakdowns during 96 races at the meet this year.
Read More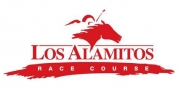 Los Alamitos Race Course will not race on Friday, March 22nd thru Sunday, March 24th to conduct moderate rehabilitation of the track surface. The track will remain open for morning training at the regularly scheduled hours with the rehabilitation work beginning after the end of training. Saturday's gate works will be held at the usual starting time of 10 a.m.
Read More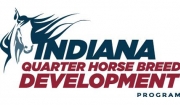 At the March 12 meeting of the Indiana Horse Racing Commission, the commission voted unanimously to prohibit the use of albuterol in American Quarter Horses.
Read More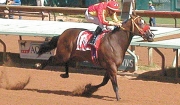 All American Juvenile(RG3) winner and champion producer A Delightful Legacy died Mar. 16. She was 18-year-old old.
Read More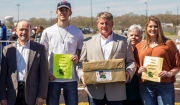 A thrilling day of Quarter Horse racing took place Saturday, March 16 at Harrah's Louisiana Downs in Bossier City, Louisiana. Hh Gailforce won the prestigious $305,296 Mardi Gras Futurity (RG2), the first official test for 2-year-olds in the country and Tdz Louisiana Toast was an impressive champion in the $120,782 Mardi Gras Derby. © Hodges Photography/Ann Switalski
Read More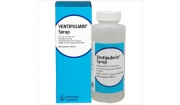 On March 14, a press release from The Stronach Group announced that its California tracks, Santa Anita Park and Golden Gate Fields, would implement a zero tolerance for race-day medication. The sole race-day medication permitted in California is Salix, also commonly called Lasix.
Read More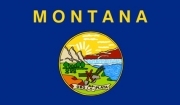 A bill sponsored by Sen. Mark Blasdel-R Kalispell to study historical horse racing, which had been pulled from defeat two earlier and brought back to the floor, was tentatively approved by the Montana state Senate 26-23.
Read More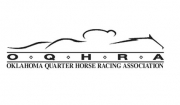 Starting Monday (March 18) OQHRA Hair Testing Collection at Remington Park will be conducted on Monday, Wednesday, Friday and Saturday from 10:00 am thru 2:00pm. (No Collection on Tuesday, Thursday, Sunday).
Read More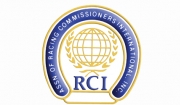 REACTION AND STATEMENT OF ARCI PRESIDENT ED MARTIN ON REINTRODUCTION OF THE BARR-TONKO LEGISLATION:
Read More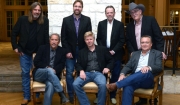 he legendary Ray Benson's Asleep at the Wheel leads the featured concerts scheduled for a landmark 30th annual edition of Lincoln County Cowboy Symposium held on October 10-13 at Ruidoso Downs Race Track and Casino.
Read More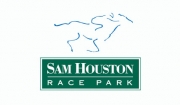 Sam Houston Race Park will kick off its 2019 Quarter Horse racing season on Friday, April 12. The 20-day meet continues through Saturday, May 25.
Read More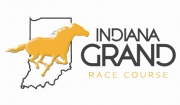 A total of 19 stakes will be highlighted during the 2019 Quarter Horse racing season at Indiana Grand Racing & Casino. The stakes, totaling more than $1.5 million, will be spread throughout the 120-day race meet that includes both Thoroughbred and Quarter Horse racing with six nights dedicated to all-Quarter Horse action.
Read More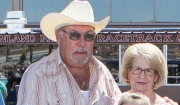 Funeral services are set Saturday for Henry "Butch" Southway, co-owner of AQHA Racing Champion Hotstepper, who passed away at the age of 77 last Thursday (March 7) in El Paso, Texas.
Read More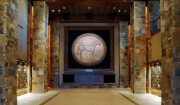 The 2019 American Quarter Horse Hall of Fame inductees were honored at the Hall of Fame Banquet on March 10 at the Omni Hotel in Fort Worth, Texas. © AQHA
Read More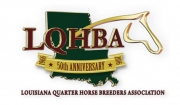 The Louisiana Quarter Horse Breeders Association (LQHBA) is pleased to announce the 2018 association's annual Champions. Each of the recipients will be honored at the annual LQHBA Membership Meeting & Awards Banquet on Saturday, April 13 at Evangeline Downs in Opelousas, Louisiana.
Read More
<< Prev 1 2 3 4 5 6 7 8 9 10 11 12 13 14 15 16 17 18 19 20 21 22 23 24 25 26 27 28 29 30 31 32 33 34 35 36 37 38 39 Next >>