The News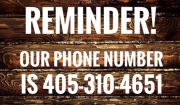 Our phone number is 405-310-4651. Our old phone number will no longer be forwarded.
Read More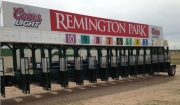 Remington Park will race Monday, April 29, as a makeup day for the Saturday night card that was canceled due to weather-related safety issues; first post time will be 11:30 a.m.
Read More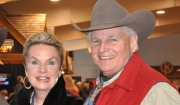 A letter to the LQHBA Membership from J.E. Jumonville, Jr.
Read More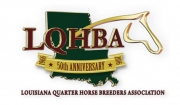 LQHBA held their annual Awards Banquet tonight (Saturday) in the events center at Evangeline Downs in Opelousas. The 2018 LQHBA racing champions were honors as well as J.E. Jumonville, Jr. and Mr Jess Perry were inducted into the LQHBA Hall of Fame.
Read More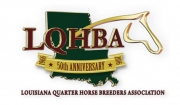 The Louisiana Quarter Horse Breeders' Association (LQHBA) will honor their 2018 LQHBA Racing Champions on Saturday during the association's annual awards banquet at the Evangeline Downs Event Center in Opelousas.
Read More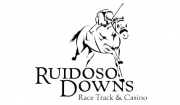 Ruidoso Downs Race Track and Casino welcomes major corporate sponsors City Bank, Admiral Beverage Inc., and Sierra Blanca Motors for the upcoming 2019 Horse Racing Season.
Read More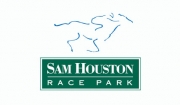 The 2019 Quarter Horse racing season at Sam Houston Race Park gets underway on Friday. It will be an action-packed opening weekend with trials for the $35,000 added Sam Houston Derby (G3) (see related story) on Friday night and 15 trials for the $100,000-added Sam Houston Futurity (G2) (see related story) on Saturday. Post time for Saturday has been moved up to 4:00 pm.
Read More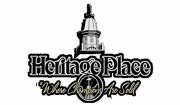 Heritage Place Sale Company, the premier Quarter Horse racing sales company in the US, announced updates to their sale format as well as updates to the their 2019/2020 sales schedule earlier this week.
Read More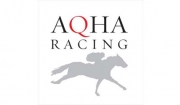 The American Quarter Horse Association has a paramount concern for the welfare of the American Quarter Horse, as well as the integrity of the races in which they compete.
Read More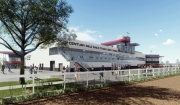 Century Mile Racetrack and Casino in South Edmonton, Alberta, Canada, will open its inaugural Thoroughbred and Quarter Horse season on April 28.
Read More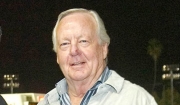 Dominic "Bud" Alessio, a long-time Quarter Horse owner and breeder who also served the industry as President of the Pacific Coast Quarter Horse Racing Association Board of Directors since 1993, passed away on Tuesday evening. He was 77.
Read More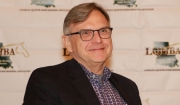 The Louisiana Quarter Horse Breeders Association (LQHBA) is pleased to announce that Bruce Salard has been named executive director of the state-bred racing association. He will replace the position vacated by Tony Patterson, who served as executive director of LQHBA, before resigning last month.
Read More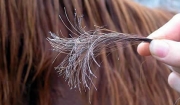 According to OQHRA there will be no hair testing collections on April 26 or April 27. Horsemen and women are asked to plan accordingly.
Read More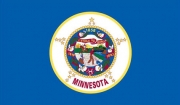 The Minnesota Racing Commission announced on Thursday that deputy director Joe Scurto will be leaving the commission in June to return to the private sector.
Read More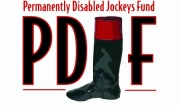 Hall of Fame jockeys and TVG talent will team up Sunday, April 7th as they host the second annual telethon to raise money for the Permanently Disabled Jockeys Fund (PDJF) live on TVG, America's Horse Racing Network.
Read More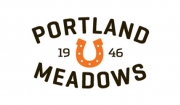 Portland Meadows a longtime Quarter Horse and Thoroughbred racetrack in the Pacific Northwest is closing for good according to an article published this week on the PortlandMonthly.com website.
Read More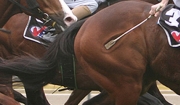 The California Horse Racing Board voted on Thursday to ban jockeys from using whips to urge their mounts, the first stage of a process that will take several months and fundamentally change the way races are ridden.
Read More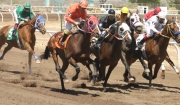 Horse racing is returning to the Cochise County Fairgrounds. © Cochise County Fair Association
Read More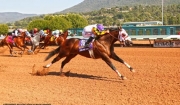 When a horse's path has led down a road to millionaire success, the tendency is to follow that road of gold. That is exactly what the connections for Jessies First Down expect to do here at Remington Park this spring.
Read More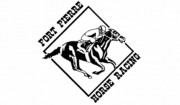 The Verendrye Benevolent Association has voted unanimously to NOT host a live horse racing event at the Stanley County Fairgrounds in Ft. Pierre for the 2019 racing season.
Read More
<< Prev 1 2 3 4 5 6 7 8 9 10 11 12 13 14 15 16 17 18 19 20 21 22 23 24 25 26 27 28 29 30 31 32 33 34 35 36 37 38 39 Next >>