The News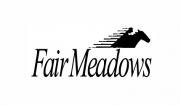 Fair Meadows at Expo Square in Tulsa, Oklahoma is putting the finishing touches on a $17.5 million two-year project that included a new barn with 138,000 square feet of space.
Read More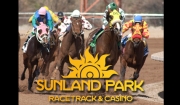 Manuel Gutierrez and Cynthia Gonzalez were honored Sunday on Sunland Park 2018-2019 live racing season closing day with the leading Quarter Horse jockey and training titles for the meet.
Read More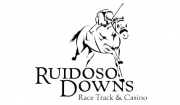 The summer Ruidoso Downs racing season begins earlier than previous years and the gates open on Friday (May 10) with the opening day highlighted by seven strong trials to the $116,840 Maiden Stakes.
Read More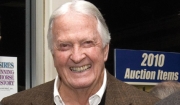 The first class of John Andreini Scholarship recipients have been announced with six students receiving $1,000 each from the All American Ruidoso Downs Foundation (AARDF).
Read More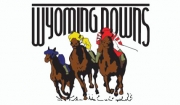 Wyoming Downs is hosting a Youth Racing Experience on August 16-18 in Evanston, Wyoming.
Read More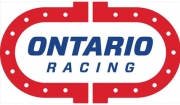 In 1969 Alex Picov and his family opened the gates on their 65 acre family farm to friends and the community creating the Picov Downs "J" Track.
Read More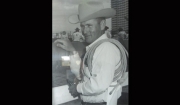 A memorial service was held Tuesday for L.R. "Pat" Thompson, 91 of Merino, Colorado, who trained numerous AQHA Racing champions. He passed away Wednesday, April 24. Pastor Jerry Bellis officiated the served at the Berean Church in Sterling. Pat was born April 21, 1928 in North Platte, Nebraska . He married Lorraine Harn on October 19, 1956.
Read More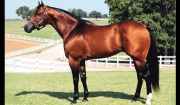 Lazy E Ranch has reported that Volcom, a longtime stallion at the Guthrie, Oklahoma facility, was humanely euthanized today due to continuing effects of laminitis.
Read More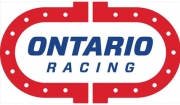 Hold on to your hats, the Quarter Horses are back! The 50th anniversary of Quarter Horse Racing at Ajax Downs kicks off Sunday May 5, the first of 25 exciting racing days and special events to celebrate half a century of the popular sport.
Read More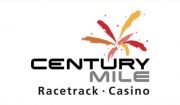 Century Mile Racetrack and Casino, a new racetrack in Edmonton, Alberta Canada opened today (April 28) for live-racing.
Read More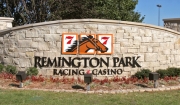 Starting in 2020, Remington Park will have four Grade 1 stakes races during the American Quarter Horse / Paints / Appaloosas meet as the AQHA Graded Stakes Committee on Friday upgraded the Junos Request Stakes to top status.
Read More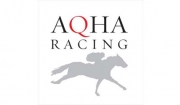 The 2020 AQHA Graded Stakes have been approved and are now available at AQHA's website.
Read More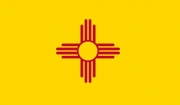 According to an AP report published in the San Francisco Chronicle today (Thursday) New Mexico's Governor Michelle Lujan Grisham-D has appointed a new racing commission to oversee the state's horse racing industry.
Read More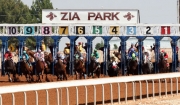 Michael Shamburg will be returning to Zia Park in New Mexico as new racing secretary for the 2019 racing season that kicks off Sept. 21. Shamburg previously served as racing secretary for Zia Park from 2008 to 2011. ©Coady Photography
Read More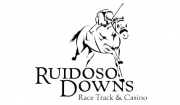 The extensive upgrades and renovations at Ruidoso Downs begin when people first see the new Ruidoso Downs' street sign and continue to the All American Turf Club and the Billy The Kid Casino. All of the improvements are ready for the May 10 opening of the Ruidoso Downs summer season.
Read More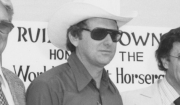 H.C. Werner, Jr., a member of the Ruidoso Hall of Fame and former leading Quarter Horse trainer, died Friday (April 19) following a lengthy battle with cancer. Known among friends and in his profession by his boyhood nickname, "Bubba", he was 82.
Read More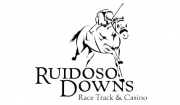 The Ruidoso Downs summer racing season quickly approaches on May 10 and the track opened for training on Monday morning.
Read More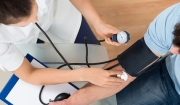 On Thursday, May 2nd a team of doctors and nurses will be available for health screenings and to answer medical questions at the Remington Park track kitchen in Oklahoma City.
Read More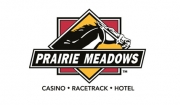 Prairie Meadows and the Iowa Quarter Horse Racing Association (IQHRA) has sent out an addendum letter to the "General Conditions" regarding four Quarter Horse futurities and four Quarter Horse derbies slated for the 2019 racing season at the Iowa racetrack.
Read More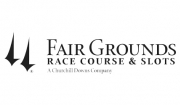 Fair Grounds Race Course in New Orleans, will run a 10-day Quarter Horse meet, beginning on Friday August 16 through Saturday September 7, 2019. The nation's third-oldest racetrack has a rich history of crowning both Thoroughbred and Quarter Horse champions.
Read More
<< Prev 1 2 3 4 5 6 7 8 9 10 11 12 13 14 15 16 17 18 19 20 21 22 23 24 25 26 27 28 29 30 31 32 33 34 35 36 37 38 39 Next >>