The News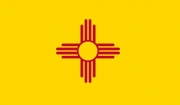 The New Mexico Racing Commission announced on August 12 that horses previously trained by Trey Wood will be allowed to run in the trials to the All American Futurity, but under the care of their new trainers. The trials are slated to be contested on August 16-17 at Ruidoso Downs. Below is an August 13 open letter addressed to the "The Racing Community" from the NMRC, explaining the commission's decision to allow those horses to run in the trials.
Read More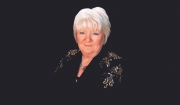 Debbie Schauf, executive director of the Oklahoma Quarter Horse Racing Association, died earlier today (Aug. 11).
Read More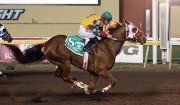 The three most accomplished jockeys in the 30-year history of this Altoona, Iowa racetrack –Alex Birzer, Glenn Corbett, and vTerry Thompson– were inducted into the Prairie Meadows Hall of Fame along with champion Quarter Horse Ajs High on Saturday August 10, 2019.
Read More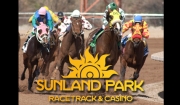 Sunland Park Racetrack & Casino is donating $100,000 to be distributed between the El Paso Community Foundation's El Paso Shooting Victims' Fund and the Paso del Norte Community Foundation's El Paso Victims Relief Fund.
Read More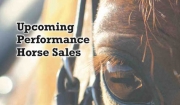 Speedhorse is showcasing this year's Performance Horse Sale consignors who advertise with us. This Flipping Book will let you get a preview of their horses before the sales.
Read More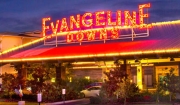 Evangeline Downs will be conduction its 2019 American Quarter Horse season with 46 racing days scheduled to be run on a Wednesday through Saturday schedule from Friday, Sept. 27 through Saturday, Dec. 14.
Read More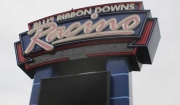 A Blue Ribbon Downs reunion of horsemen, jockeys, parimutuel tellers, vets and anyone else who has a "family" tie to the first parimutuel racetrack in Oklahoma will be held August 10
Read More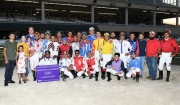 Jockey Francisco Calderon rode his 500th career winner on Friday when he won the 4th race at Retama Park aboard Total Texas. It was the first win in four career starts for the son of Total Resolve, a homebred racing for Chavez Enterprises and trained by Fernando Chavez.
Read More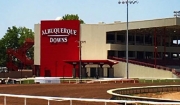 For the first time in its history, the Bank of America Challenge Championships will call The Downs Racetrack & Casino in Albuquerque, New Mexico, home for the next two years.
Read More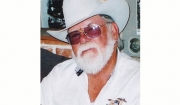 Funeral services for longtime horse trainer Hubert Blankenship, 86, who passed away Sunday (JUL 28) will be held Thursday at 10 a.m. at Edwards Van-Alma Funeral Home Chapel with interment to follow at Gill Cemetery.
Read More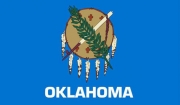 On July 29, 2019, the Oklahoma Department of Agriculture, Food and Forestry confirmed the finding of vesicular stomatitis virus, also known as VSV, at a premise in Tillman county. This horse showed erosions in its mouth.
Read More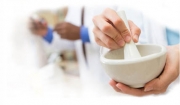 The U.S. Food and Drug Administration is alerting horse owners and veterinarians that one lot of a compounded combination drug product containing pyrimethamine and toltrazuril has been associated with adverse events in at least three horses. Two horses in Maine and one in Ohio ultimately died or were euthanized as a result.
Read More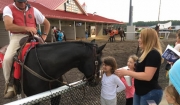 Indiana Grand Racing & Casino will put the spotlight on racehorse aftercare programs Saturday, July 20 as part of Caesars Entertainment Racing properties' "Empire of Hope." The entire evening will be dedicated to raising funding and awareness for racehorses once their careers on the track are completed. © Linscott Photography
Read More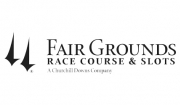 The Louisiana State Racing Commission posted a notice today that it will hold a meeting on Monday (July 22) at 10 am in the conference room of the Louisiana State Racing Commission at 320 North Carrollton Avenue, Suite 2-B, in New Orleans.
Read More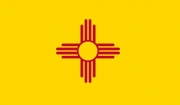 As fair season approaches, the New Mexico Livestock Board has announced several recommendations as a result of confirmed Vesicular Stomatitis Virus (VSV) cases in New Mexico horses.
Read More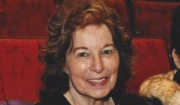 Respected quarter horse owner and breeder Fredda Draper of Ruidoso Downs, New Mexico died on July 13 after a short battle with lung cancer. She was 77.
Read More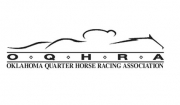 The annual election of directors will take place beginning in September. There will be at least seven Oklahoma Director Positions to be filled in the election for 2020 directors. Your membership must be current as of SEPTEMBER 1, 2019.
Read More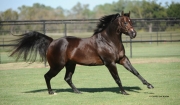 It's only been half-the-year but 2019 is already looking to be a banner year for first-crop sires in the Quarter Horse industry.
Read More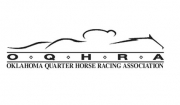 The Oklahoma Quarter Horse Racing Association (OQHRA) will host an "Open Horsemen Meeting" on Saturday (July 13) at Fair Meadows in Tulsa, Oklahoma.
Read More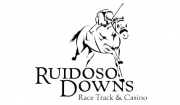 Speedhorse is showcasing this year's Ruidoso Select Yearling Sale consignors who advertised with us. This Flipping Book will let you get a preview of their horses before the sale. The Ruidoso Select Yearling Sale will be held at the Ruidoso Sale Pavillion in New Mexico on August 30th to September 1st.
Read More
<< Prev 1 2 3 4 5 6 7 8 9 10 11 12 13 14 15 16 17 18 19 20 21 22 23 24 25 26 27 28 29 30 31 32 33 34 35 36 37 38 39 Next >>