The News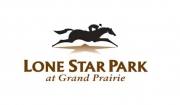 It's a win, win for the 2019 Lone Star Park Racing Club and The Paddock Foundation, the charity chosen to receive any profit made by the club.
Read More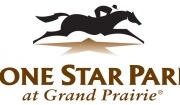 Lone Star Park at Grand Prairie and Esports specialists at Spawn Point ready to launch a series of events designed to entertain and educate families and Esports enthusiasts throughout the region.
Read More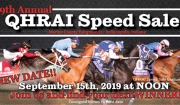 With an earlier date, the Quarter Horse Racing Association of Indiana (QHRAI) looks to capitalize on the largest catalogue for their Speed Sale in its brief nine year history. The QHRAI Speed Sale looks to sell 46 racing-bred American Quarter Horses on September 15, 2019, at the Marion County Fairgrounds in Indianapolis, Ind.
Read More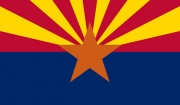 In a memo to horsemen released September 4, the Arizona Department of Gaming/Racing Division Board of Stewards announced it shall begin enforcing the Uniform Classification Guideline for Foreign Substances and Recommended Penalties Model Rule (ARCI) recently adopted for Clenbuterol and Albuterol in Quarter Horses (changed from a penalty B to a penalty A).
Read More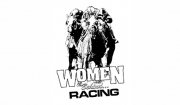 Come join our party, fun to be had by all. We will be having food, drinks, entertainment and more. Open to all women that support the racing industry.
Read More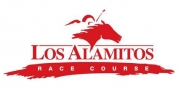 Speedhorse is showcasing this year's Los Alamitos Equine Sale consignors who advertised with us. This Flipping Book will let you get a preview of their horses before the sale. The Los Alamitos Equine Sale will be held in Los Alamitos on October 5th and 6th.
Read More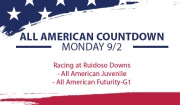 There was a line of traffic mid-morning Monday getting to Ruidoso Downs Race Track on Labor Day. The two top Quarter Horse stakes races for the day were the All American Futurity-G1 and All American Juvenile.
Read More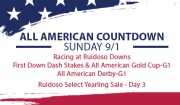 The excitement could be felt in the air as the shuttles ran nonstop to take race enthusiasts to and from the track for a big day of racing at Ruidoso Downs. The First Down Dash, All American Gold Cup and All American Derby were on the program for Sunday's racing. After the races, people hurried over to the sale pavilion for the final day of the Ruidoso Select Yearling Sale
Read More
There was a full card for the second day of racing at Ruidoso Downs on Saturday. The program included two stakes races; the $20,000 Bill Reed Memorial Stakes and the $25,000 John Andreini Memorial Stakes. After the 11th race was over at the track, the second day of the Ruidoso Select Yearling Sale resumed at the sales pavilion.
Read More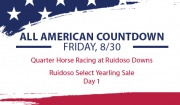 Friday kicked off the beginning of the final weekend of racing at Ruidoso Downs. The weather was beautiful and the horses were feeling good. Later in the evening, just down the street from the track, the first night of the 2019 Ruidoso Select Yearling Sale commenced.
Read More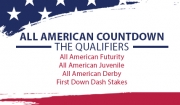 The highly anticipated All American festivities are well on their way. 2019's events started with this past weekend's qualifiers and will continue next Thursday. See qualifier photos here and stay tuned for the All American Countdown.
Read More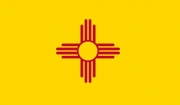 A horse owner and a trainer from Texas filed a lawsuit claiming officials in New Mexico are failing to follow their own policies and regulations in overseeing the state's multimillion-dollar racing industry.
Read More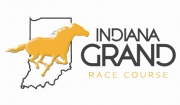 Indiana Grand Racing & Casino will make history Sunday, Sept. 1, 2019 as it becomes the first Sports Book in the state. A special pep rally will lead into the commemorative ribbon cutting ceremony to mark the official opening of Winner's Circle Race, Sports, Pub.
Read More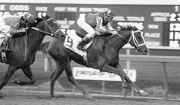 Thoroughbred Hall of Fame jockey Randy Paul Romero died August 28 following decades-long battle with severe health issues. He was 61.
Read More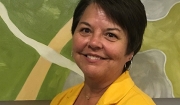 After conducting a nation-wide search of qualified candidates, members of the Indiana Horse Racing Commission named Deena Pitman as its newest Executive Director. Pitman replaces Mike Smith, who announced plans for retirement earlier this year.
Read More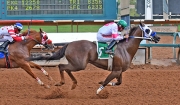 Ruidoso Downs reported this morning (Monday) that Midday News won the shake for the 10th and final spot in the Grade 1, $1,550,855 All American Derby.
Read More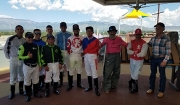 Ten jockeys currently riding at Albuquerque Downs, accompanied by track chaplain Donald Stover, visited the University of New Mexico Children's Hospital in Albuquerque on Thursday, August 15.
Read More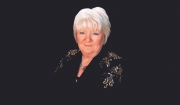 A memorial services for Debara Kay Schauf, Executive Director of the Oklahoma Quarter Horse Racing Association, will be held at 2 p.m. Thursday at Heritage Place, 2829 South MacArthur, Oklahoma City, OK.
Read More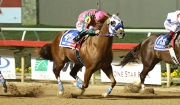 Paragon Farms, LLC's grade 1 champion Flying Cowboy 123 will begin his stallion career in 2020 at Bob Moore Farms near Norman, Oklahoma it was announced today.
Read More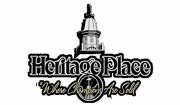 Speedhorse is showcasing this year's Heritage Place Yearling Sale consignors who advertised with us. This Flipping Book will let you get a preview of their horses before the sale. The Heritage Place Yearling sale is September 19-20
Read More
<< Prev 1 2 3 4 5 6 7 8 9 10 11 12 13 14 15 16 17 18 19 20 21 22 23 24 25 26 27 28 29 30 31 32 33 34 35 36 37 38 39 Next >>