The News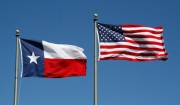 The two propositions on the Jefferson County Texas ballot Tuesday asking voters to decide on legalizing pari-mutuel wagering on horse racing and on legalizing pari-mutuel wagering on simulcasts passed.
Read More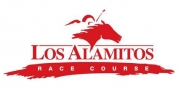 Los Alamitos Race Course will host its inaugural Honoring Our Veterans Night At The Races featuring free admission, family-friendly activities, live racing and more on Saturday evening, November 9 starting at 5 p.m.
Read More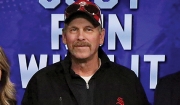 Over the past few years, the tough team of Jockey Berkley Packer and Trainer Randy Smith have dominated the Quarter Horse ranks at Indiana Grand. 2019 was no different as Packer earned his third title in the past four years in Indiana.
Read More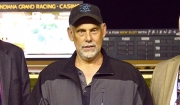 It was another solid year for the Cunningham Stable and as a result, Tony Cunningham won his fourth straight Leading Quarter Horse Owner title. With nine wins for the year, Cunningham now moves into the top spot as the track's all-time leading Quarter Horse Owner with 54 career wins at the Shelbyville, Ind. racetrack.
Read More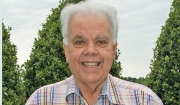 A Mass of Christian Burial will be held at 3:00 pm Thursday (Nov. 7) at St. Mary Magdalen Catholic Church in Abbeville for longtime Louisiana horseman Gerald David Libersat, Sr., 79, who died Monday at his residence.
Read More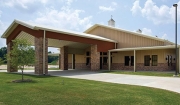 It's never too late to seek out an additional future racing champion or two! The Louisiana Quarter Horse Breeders Association (LQHBA) will present its 2019 Fall Mixed Sale on Saturday, November 16. The action begins at 10:00 am at the Equine Sales of Louisiana, LLC sale pavilion in Opelousas, Louisiana.
Read More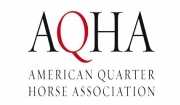 In February, it was announced that a group of external stakeholders is raising funds for a possible relocation of the American Quarter Horse Association to Fort Worth, Texas.
Read More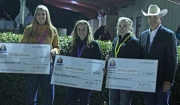 Five youth competed to earn scholarships worth a total of $6,000 October 24-27 at the 2019 American Quarter Horse Youth Association National Youth Racing Experience at The Downs at Albuquerque in New Mexico, during the Bank of America Racing Challenge Championships. **Photo courtesy of AQHA**
Read More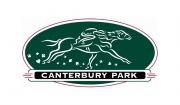 Andrew Offerman has been promoted to Vice President of Racing Operations at Canterbury Park.
Read More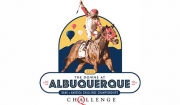 Post positions for all five Bank of America Challenge Championship races were drawn during a special luncheon held Wednesday at the First Turn Lounge at Albuquerque Downs.
Read More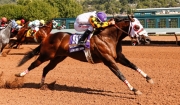 Owner and breeder Ted G. Abrams, Sr. has announced today his two-time world champion Jessies First Down has been retired from racing, and is set to live out the remainder of his life on the farm he was foaled at in Hempstead, Texas—Ted and Nancy Abrams' Rafter A Ranch.
Read More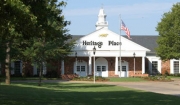 Speedhorse is showcasing this year's Heritage Place Fall Mixed Sale consignors who advertised with us.
Read More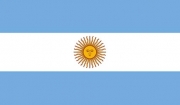 The first weekend in October was a big weekend for Quarter Horsemen in Argentina. The Hipodromo de la Punta, located in the San Luis province in the central part of the country, offered hosted a test event involving a Quarter Horse sale and races to gauge response from owners, breeders, trainers and fans.
Read More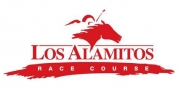 Los Alamitos Race Course will host its annual Halloween Carnival on Saturday, October 26. Admission is only $3 and kids 17 and under are admitted free. Los Alamitos features free general parking.
Read More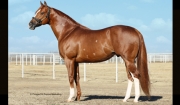 Leading North American Quarter Horse sire Apollitical Jess hit another milestone earlier this month when his offspring surpassed the $30 million mark in progeny earnings.
Read More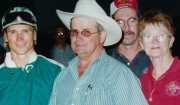 Quarter Horse trainer Jesse Yoakum died on October 3 following a lengthy battle with pulmonary fibrosis. He was 69 years-old.
Read More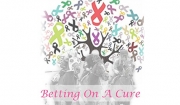 The Oklahoma Quarter Horse Racing Association is celebrating the 10th Anniversary of Betting On A Cure. The annual event benefits Rein In Cancer a 501c3 charity that provides support for cancer patients.
Read More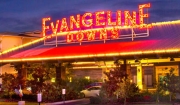 Evangeline Downs is starting a new American Quarter Horse season on Friday evening, the first of 46 nights of exciting racing action this fall. Post time for the 2019 season will be 5:35 pm Central Time.
Read More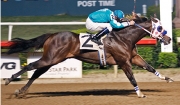 The sound of concrete pouring is only a temporary distraction to the tranquility of Spring Hill Farms, as the owners, David Dunn and Erin Chrisman add another facet to their business. They have just announced that they will be adding a stallion roster to their breeding operation.
Read More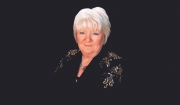 Cherokee Casino Will Rogers Downs officials have added a tribute race to Sunday's race card to honor respected horsewoman and Oklahoma Quarter Horse Racing Association executive director Debbie Schauf.
Read More
<< Prev 1 2 3 4 5 6 7 8 9 10 11 12 13 14 15 16 17 18 19 20 21 22 23 24 25 26 27 28 29 30 31 32 33 34 35 36 37 38 39 Next >>