The News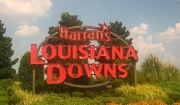 The 2020 Quarter Horse racing season will get underway at Harrah's Louisiana Downs on Saturday, January 4. The 46-day meet will include 12 stakes highlighted by the first official futurity of the year, the $100,000-added Mardi Gras Futurity (RG2) on Saturday, March 14.
Read More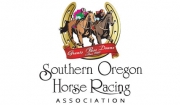 Grants Pass Downs, Oregon's premier horse racing track, concluded its first commercial meet on November 4, following a successful seven-week run of Sunday and Monday racing. The meet, which began September 22, carded 123 races over 14 dates and drew about 25,000 racing fans to Grants Pass Downs. Hundreds of horsemen from around Oregon and across the West participated, with competitors coming from as far away as South Dakota.
Read More
Funeral services for Utah horseman Thomas Kirk Favero will be held at 11 a.m. on Thursday, December 5 at the Taylor Stake Center, 2200 South 4300 West in Taylor, Utah. Photo Courtesy of Lindquist Mortuaries and Cemetaries.
Read More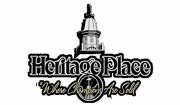 The 2020 Heritage Place Winter Mixed Sale Catalog is available online at their website. User's should allow for a little extra initial download time due to the size of the book, depending on their connection.
Read More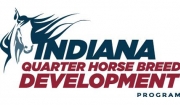 Indiana's Governor Eric Holcomb recently made appointments to the state's breed development advisory committees and advisory board within the Indiana Horse Racing Commission.
Read More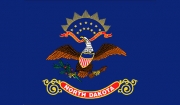 Live horse racing will return to the North Dakota Horse Park in Fargo and Chippewa Downs near Belcourt in 2020, after the North Dakota Racing Commission approved 18 days of racing between the two tracks last week.
Read More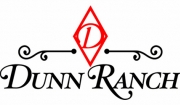 One Valiant Hero and Jess Lips will stand the 2020 season at Dunn Ranch near Wynnewood, Oklahoma
Read More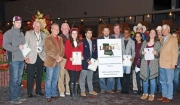 Saturday, December 7 at Evangeline Downs will be a memorable night, not just for Quarter Horse racing, but for Louisiana students as well. In addition to a stakes-filled evening, highlighted by the running of the rich LQHBA Louisiana Million (RG1), the Louisiana Quarter Horse Breeders Association (LQHBA) will award a total of $15,000 in scholarships to high school students as well as graduates planning to further their education.
Read More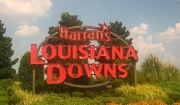 Due to the outbreak of EHV-1 in Oklahoma City, Harrah's Louisiana Downs will not allow horses from Remington Park or Will Rogers Downs to access its grounds. This decision was made on Friday, November 21 and will be in effect until further notice.
Read More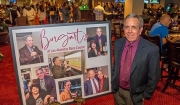 Burgart's at Los Alamitos Race Course unveiled its brand new horse racing wagering room and sports bar to great fanfare, while also unveiling its brand new name: Burgart's, in honor of the legendary Ed Burgart, Quarter Horse racing's greatest announcer.
Read More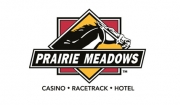 The Iowa Racing & Gaming Commission has approved Prairie Meadows Racetrack and Casino's 31st season of live horse racing. Prairie Meadows, Iowa HBPA. ITBOA and IQHRA all worked together to create a new racing format which will begin on May 1, 2020.
Read More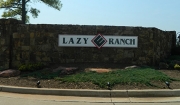 Hal and Patti Earnhardt's Champion producing Thoroughbred mare Shameful is at Lazy E Ranch in Guthrie, Oklahoma, her new permanent home.
Read More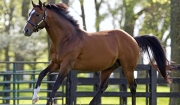 Robicheaux Ranch, Inc. in partnership with Spendthrift Farm of Lexington, Kentucky have announced an exclusive opportunity for Quarter Horse mares to breed to two of the world's leading Thoroughbred Stallions in 2020. Photo from Spendthriftfarm.com © Barbara Livingston Photo
Read More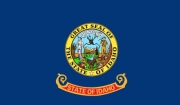 In a meeting by the Ada County Board of Commissioners (Idaho) November 13th commission president Kendra Kenya said "Horse racing is done."
Read More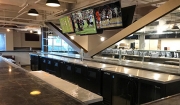 Providing a top fan experience, and the most visitor-friendly atmosphere in racing have always been of the utmost important at Los Alamitos Race Course. The track is home to the Vessels Club, one of the premier turf clubs in all of racing, and now Los Alamitos Race Course will unveil The Lounge, a new 7,000 square foot wagering room and sports bar, continuing on the commitment of providing sports fans a great time at the races during their visits to the Orange County track.
Read More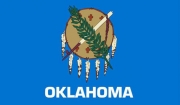 The Oklahoma Department of Agriculture, Food and Forestry has received laboratory results from Oklahoma Animal Disease Diagnostic Laboratory that confirm one horse stabled at Remington Park has tested positive for Equine Herpesvirus-1, or EHV-1.
Read More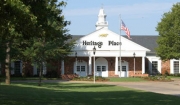 Heritage Place Inc. is pleased to announce an extra day will be added to the 42nd Annual Winter Mixed Sale, due to an increase in the number of consignments.
Read More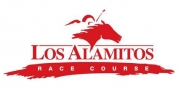 A patriotic opening ceremony, a celebration of the American Legion's 100th anniversary, military vehicle and equipment displays, historical war exhibits in the main lobby and grandstand viewing area courtesy of the California State Military Museum, live music, and free interactive activities, games and pony rides for the children were all part of the inaugural Honoring Our Veterans Night at the Races at Los Alamitos Race Course on Saturday evening.
Read More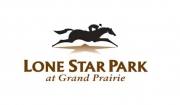 Lone Star Park ended their 2019 live Quarter Horse meet Saturday with a super stakes card that included the Grade 1 Texas Classic Futurity, Grade 1 Texas Classic Derby, the Texas Classic Juvenile and Paragon Oaks.
Read More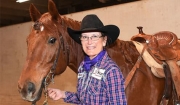 High Valor, an unraced son of champion race sire Valiant Hero, has been named AQHA, Professional Rodeo Cowboys Association and the Women's Professional Rodeo Association Horse of the Year.
Read More
<< Prev 1 2 3 4 5 6 7 8 9 10 11 12 13 14 15 16 17 18 19 20 21 22 23 24 25 26 27 28 29 30 31 32 33 34 35 36 37 38 39 Next >>