The News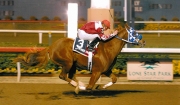 Grade 1-runners Jess Featureme Quick and Capones Vault both died in mid-December.
Read More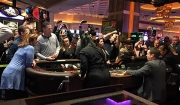 Indiana Grand Racing & Casino launched the latest addition to its expansive menu of entertainment options at Noon Wednesday, Jan. 1, 2020 at the Shelbyville, Ind. facility. Several hundred new team members took their place behind more than 40 tables as the stage was set for the historic event.
Read More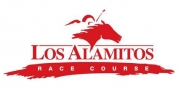 With track management at Los Alamitos Race Course always looking for ways to improve on its unmatched tradition of a great stakes schedule for fillies and mares, the Los Alamitos Quarter Horse Racing Association announced on Monday that the 2021 Los Alamitos Oaks will have a projected $500,000 purse, which would likely make it the richest race in the nation for 3-year-old fillies.
Read More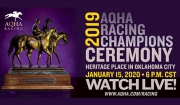 The Racing Champions Ceremony is at 6 p.m. CST on January 15 at Heritage Place in Oklahoma City. Here are the contenders for the 2019 AQHA Racing Champion titles. The winners will be announced on January 15 at Heritage Place in Oklahoma City, in a ceremony on the day immediately preceding the Heritage Place Winter Mixed Sale that runs January 16-18.
Read More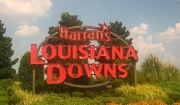 The 2020 Quarter Horse racing season at Harrah's Louisiana Downs begins on Saturday, January 4. The 46-day meet includes 12 stakes highlighted by the first official championship for 2-year-olds, the $100,000-added Mardi Gras Futurity (RG2) on March 14.
Read More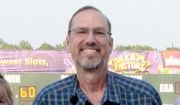 Jonathan Blair Schuster, 61, of Shelbyville, passed away Wednesday (Dec. 25) at his residence. He was Vice President & General Manager of Racing at the Indiana Grand Racing & Casino.
Read More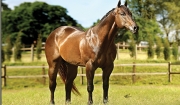 Champion and leading sire Jess Louisiana Blue died of natural causes on Friday (Dec. 21). He was 21-years-old. Bred-owned and raced by J.E. III, D.C. and C.T. Jumonville, he was a son of #3 all-time leading sire of money earners Mr Jess Perry from the multiple stakes producing Louisiana Slew (TB) mare The Louisiana Girl. He stood his entire career at Jumonville Farms in Ventress, Louisiana. Photo © Gabriel Oliveira
Read More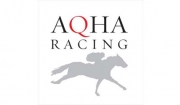 The American Quarter Horse Association is committed to the welfare of horses, as well as the integrity of American Quarter Horse racing.
Read More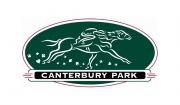 Canterbury Park's 2020 thoroughbred and quarter horse racing season will run May 15 through Sept. 12, a 65-day meet approved Thursday by the Minnesota Racing Commission.
Read More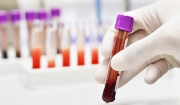 The Ohio State Racing Commission (OSRC) reminds Ohio horsemen that the new therapeutic medication resolution for regulatory thresholds takes effect on Jan. 1, 2020.
Read More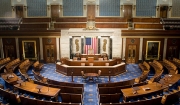 A key provision that extends three-year tax depreciation for all racehorses through 2020 today passed the House of Representatives by a vote of 297-120. The racehorse provision is part of a larger tax package agreed to by Republican and Democratic leaders and now expected to be taken up by the Senate in the next several days.
Read More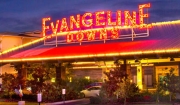 There wasn't much suspense entering the final weekend of the American Quarter Horse season at Evangeline Downs regarding the jockeys' and trainers' standings. Everardo Rodriguez and Kenny Roberts had dominated the season to the extent that they had the titles well in hand in their respective categories.
Read More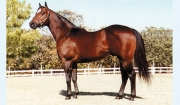 Speedhorse would like to express our condolences to the connections of Corona Cartel. Corona Cartel passed away on Dec. 18, 2019. The bay stallion was the all-time leading living sire of money earners with over $63 million at the time of his passing, and is now the #2 all-time leading sire of money earners behind only First Down Dash. Corona Cartel son PYC Paint Your Wagon now assumes the position as the #1 all-time leading living sire of money earners with over $35 million (behind the pensioned
Read More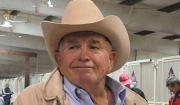 Funeral services for longtime horseman Larry Ray Sharp are set Friday (Dec. 20) at 1 p.m. at the Greenlawn Funeral Home North (3506 N National Avenue) in Springfield, Missouri. Interment will be at the Mt. Comfort Cemetery (2376 E Farm Rd Lane) in Springfield.
Read More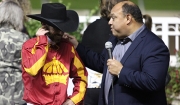 Three-time AQHA champion jockey Cody Jensen has announced that he will be retiring at the end of 2019.
Read More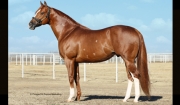 Milestones in Apollitical Jess' stud career are accumulating to the point where his own bar of success will be his biggest hurdle. Today he crossed that hurdle! ©Amanda Glidden
Read More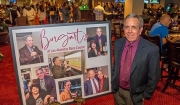 You would be hard pressed to find an announcer more closely identified with a racetrack than Ed Burgart and Los Alamitos Race Course.
Read More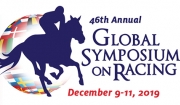 The University of Arizona's Race Track Industry Program Symposium will kick off on Monday, December 9, and runs through the 11th.
Read More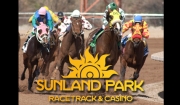 Live racing at Sunland Park Racetrack and Casino is only three weeks away. The 61st live racing season begins on Thursday, December 26 and extends through Tuesday, April 21, 2020.
Read More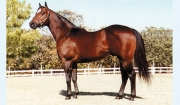 Bidding began December 2 and will continue for one week for halters of history-making racehorses, stallions and broodmares on the Racing Medication and Testing Consortium, an industry 501(c)(3) nonprofit organization, eBay page. All proceeds from this auction go to the RMTC's Tactical Research Program, which funds studies focused on the identification and detection of illicit substances impacting racing integrity and safety.
Read More
<< Prev 1 2 3 4 5 6 7 8 9 10 11 12 13 14 15 16 17 18 19 20 21 22 23 24 25 26 27 28 29 30 31 32 33 34 35 36 37 38 39 Next >>