The News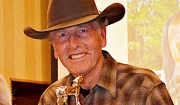 Jim Walker, who bred and raised AQHA Supreme Racehorse and 2016 Champion of Champions winner Zoomin For Spuds, died on Tuesday, January 21. He was 87.
Read More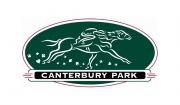 Canterbury Park racing officials have announced an $800,000 quarter horse racing stakes schedule for the 2020 mixed-breed season that runs 65 days, May 15 through Sept. 12.
Read More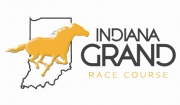 The Indiana Horse Racing Commission (IHRC) has approved racing dates for the upcoming 18th season of Thoroughbred and Quarter Horse Racing at Indiana Grand Racing & Casino. Racing will begin Tuesday, April 14 and conclude Wednesday, Nov. 18, 2020 with a slightly altered schedule for the 120-day race meet.
Read More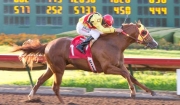 Dr. Ed Allred's homebred He Looks Hot has had a tremendous career, and it hit a peak in his 7-year-old season when he was voted the 2019 World Champion Racing American Quarter Horse.
Read More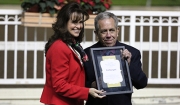 Each year, the American Quarter Horse Association recognizes the hard work of several individuals in the racing industry. For 2019, the John Andreini Special Recognition Award goes to Ed Burgart; the Mildred N. Vessels Special Achievement Award to Melodie Knuchell; and the Gordon Crone Special Achievement Award to Dr. Leonard Blach.
Read More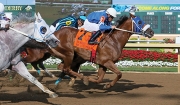 The 2019 racing season in Indiana was highlighted by growth and a powerhouse gelding named Beach Treat. On January 4, the Indiana Quarter Horse Breed Development Program (IQHBDP) and the Quarter Horse Racing Association of Indiana (QHRAI) honored Beach Treat and other top Indiana-bred Quarter Horses at the annual Quarter Horse racing year-end awards banquet. Photo © Coady Photography
Read More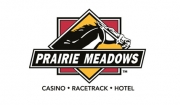 The Prairie Meadows racing office is excited to announce the availability of our 2020 Quarter Horse Stakes Program information. All Futurity and Derby nomination forms as well as the official full listing of our 2020 stakes races slated for the Quarter Horse racing season will be included.
Read More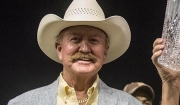 Prominent horseman Denny Boer, one of the most prominent members in the Dutch Masters III partnership, died January 8, 2020. Photo © Scott Martinez
Read More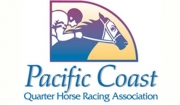 The Pacific Coast Quarter Horse Racing Association will hold its annual awards banquet in the Finish Line Room at Los Alamitos Race Course on Thursday, January 23.
Read More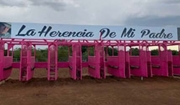 A grand jury has indicted nine people for operating an illegal horse racing meet near Fort Worth, Texas. Animal health regulators report that illegal racing at so-called "brush tracks" is associated with the spread of serious horse diseases, such as equine infectious anemia and piroplasmosis, and puts horse welfare at risk. Photo © Park County Texas Sheriff's Office
Read More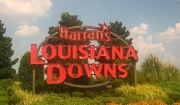 An official tattooer for AQHA is available for horsemen and women looking to get their 2-year-old American Quarter Horses tattooed at Louisiana Downs.
Read More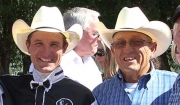 George Robert Carter, father of AQHA Racing Champion jockey G.R. Carter, Jr., passed away peacefully, but unexpectedly, in his sleep at home in of Nowata, Oklahoma on Wednesday (Jan 8) at the age of 77.
Read More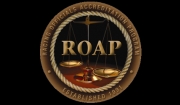 The Racing Officials Accreditation Program (ROAP) and Remington Park are pleased to announce that a ROAP Certificate and Continuing Education (CE) Course will be held at Remington Park Tuesday, February 24, through Thursday, February 26, 2020.
Read More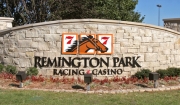 The 2020 Remington Park American Quarter Horse, Paint and Appaloosa Season begins March 6, continuing for 50 dates through May 30. The season's stakes schedule features a total of 11 Grade 1 events, led by the $1,000,000 Heritage Place Futurity, the richest race of the meeting, on the huge season-ending program that boasts nine stakes races.
Read More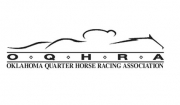 The Oklahoma Quarter Horse Racing Association released their 2019 OQHRA Champions list this week.
Read More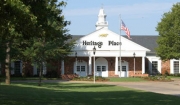 The AQHA Member Experience Team will be in Oklahoma City, January 16-18, during the 2020 Mixed Winter Sale at Heritage Place to assist you with your AQHA business.
Read More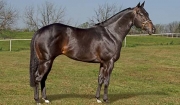 Two-time AQHA Racing champion breeder and owner Bobby D. Cox has purchased half-interest in the 2019 Leading 2-Year-Old Sire of Money Earners Favorite Cartel.
Read More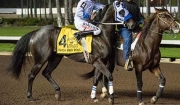 According to an article published last week in TRACK Magazine's Monday Report, AQHA Racing's Champion Flash And Roll has been repurchased by her breeder Julianna Hawn Holt. Photo © Los Alamitos
Read More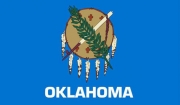 As you are preparing your babies for the track, OQHRA is working with Remington Park to prepare for the first Quarter Horse meet of the season!
Read More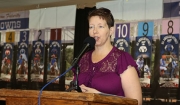 Long-time Ruidoso Downs employee Amanda Greer, who acted as executive administrative assistant at the racetrack for a number of years, passed away on December 31, 2019 after a long battle with cancer.
Read More
<< Prev 1 2 3 4 5 6 7 8 9 10 11 12 13 14 15 16 17 18 19 20 21 22 23 24 25 26 27 28 29 30 31 32 33 34 35 36 37 38 39 Next >>