The News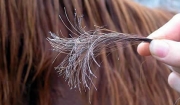 Monday, February 17 is the last "safe day" to have horse's hair tested to make sure the results are back in time for trainers who plan to enter for races during the opening weekend (March 6) at Remington Park. This includes the Oklahoma Futurity and Derby trails for both Quarter Horses and Paints.
Read More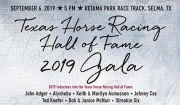 The selection committee for the Texas Horse Racing Hall of Fame voted in a meeting last week to induct five individuals during their annual Gala at Retama Park next summer.
Read More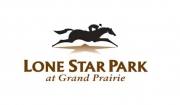 Lone Star Park officials have announced an increase of nearly 43% to overnight race purses for the upcoming Thoroughbred Racing Season. Overnight race purses this year average $200,000 per day compared to $140,000 per day in 2019.
Read More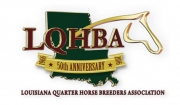 Outstanding Louisiana Quarter Horse breeder and owner, Dale Rogers and exceptional racing champion Vals Fortune will be inducted into this year's Louisiana Quarter Horse Breeders Association (LQHBA) Hall of Fame.
Read More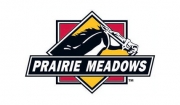 Prairie Meadows Casino, Racetrack, & Hotel announces the release of Condition Book 1, which covers the first 18 racing days, May 1 - June 1, of the 2020 Mixed Thoroughbred and Quarter Horse racing season at Prairie Meadows.
Read More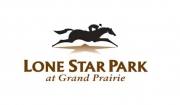 Lone Star Park was granted 70 live racing dates during 2020 by the Texas Racing Commission including a 44-date Thoroughbred Racing Season that will be held from April 16 through July 19 and a 26-night Fall Meeting of Champions featuring American Quarter Horses that will run from September 11 through November 28, 2020.
Read More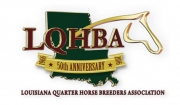 The Louisiana Quarter Horse Breeders Association (LQHBA) is pleased to announce the 2019 association's annual Champions. In 2019, the state hosted 146 race days and handed out more than $22.2 million in purses.
Read More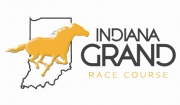 Longtime racing executive Eric Halstrom has been named Vice President, General Manager of Racing at Indiana Grand Racing & Casino, pending all regulatory approvals. Halstrom becomes only the second individual to hold the position, succeeding Jon Schuster, who had been with the facility since its inception in 2002. Schuster passed away in late 2019.
Read More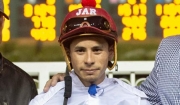 The multiple Grade 1 winning California-based jockey, Jesus Ayala, has been named the first recipient of the StallioneSearch Rising Star Jockey Award for 2019.
Read More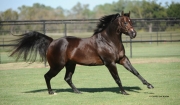 Champion and leading first-crop sire of 2019, Hes Relentless, has been named the first recipient of the StallioneSearch Rising Star Sire Award for 2019. Each year StallioneSearch will honor the industries' leading first-crop sire of Money Earners with this annual award. ©Cappy Jackson
Read More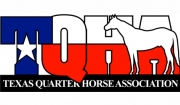 On Saturday the Texas Quarter Horse Association (TQHA) awarded their racing champions for 2019 during the association's annual awards banquet held at The Hangar Hotel in Fredricksburg.
Read More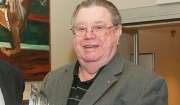 Ron Hartley, who campaigned four-time AQHA champion gelding Moonist and 2019 champion 2-year-old filly Cartel Jess Rockin, and was a fixture in California racing since 1955 - from groom to racing official and from racing steward to major Quarter Horse owner and breeder - passed away on Monday night following health complications. Hartley was 81-years-old.
Read More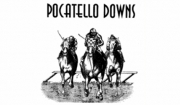 Pocatello Downs released their 2020 stakes schedule today. The track's 2020 season will get underway on Sunday, May 3rd and run the Sunday, September 27th.
Read More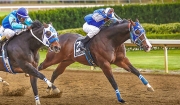 Ontario-bred Had To Be Ivory was named the 2019 Horse of the Year at Ajax Downs by the Quarter Racing Owners of Ontario, January 25 at its annual awards banquet. Photo © Clive Cohen
Read More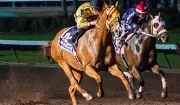 AQHA Racing's 2019 World Champion He Looks Hot has been retired after finishing last of six in a division of the Brad McKinzie Los Alamitos Winter Championship trials on Jan. 19.
Read More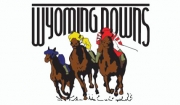 Wyoming Downs Racetrack in Evanston, Wyoming is announcing its 2020 Stakes Schedule with initial total value-added amounts increasing approximately 25% over 2019, from $148,000 to $199,500 in 2020.
Read More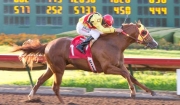 he honors and accolades continue to flow for Ed Allred's homebred He Looks Hot, as the now 8-year-old gelding by Walk Thru Fire out of the Check Him Out mare Look Her Over was named the 2019 Pacific Coast Quarter Horse Racing Association Horse of the Year at the annual awards gala on Thursday evening at Los Alamitos.
Read More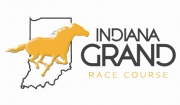 The 18th season of Thoroughbred and Quarter Horse racing will begin Tuesday, April 14, but for the first time in the history of the track, one person will be noticeably missing.
Read More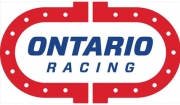 The stars of the 2019 Quarter Horse racing season at Ajax Downs, its 50th year of racing, will be celebrated at the QROOI's annual Awards Banquet, Saturday, Jan. 25 at the Ajax Convention Centre.
Read More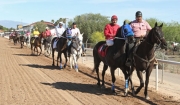 Rillito Park racetrack will expand its Equine Wellness Program in the 2020 Season. One of the first programs of its kind in the country, Rillito Race Track implemented the program during 2019 with resounding success with no horse breakdowns during 96 races.
Read More
<< Prev 1 2 3 4 5 6 7 8 9 10 11 12 13 14 15 16 17 18 19 20 21 22 23 24 25 26 27 28 29 30 31 32 33 34 35 36 37 38 39 Next >>