Golden Anniversary
Posted by Diane Rice on 06/10/2020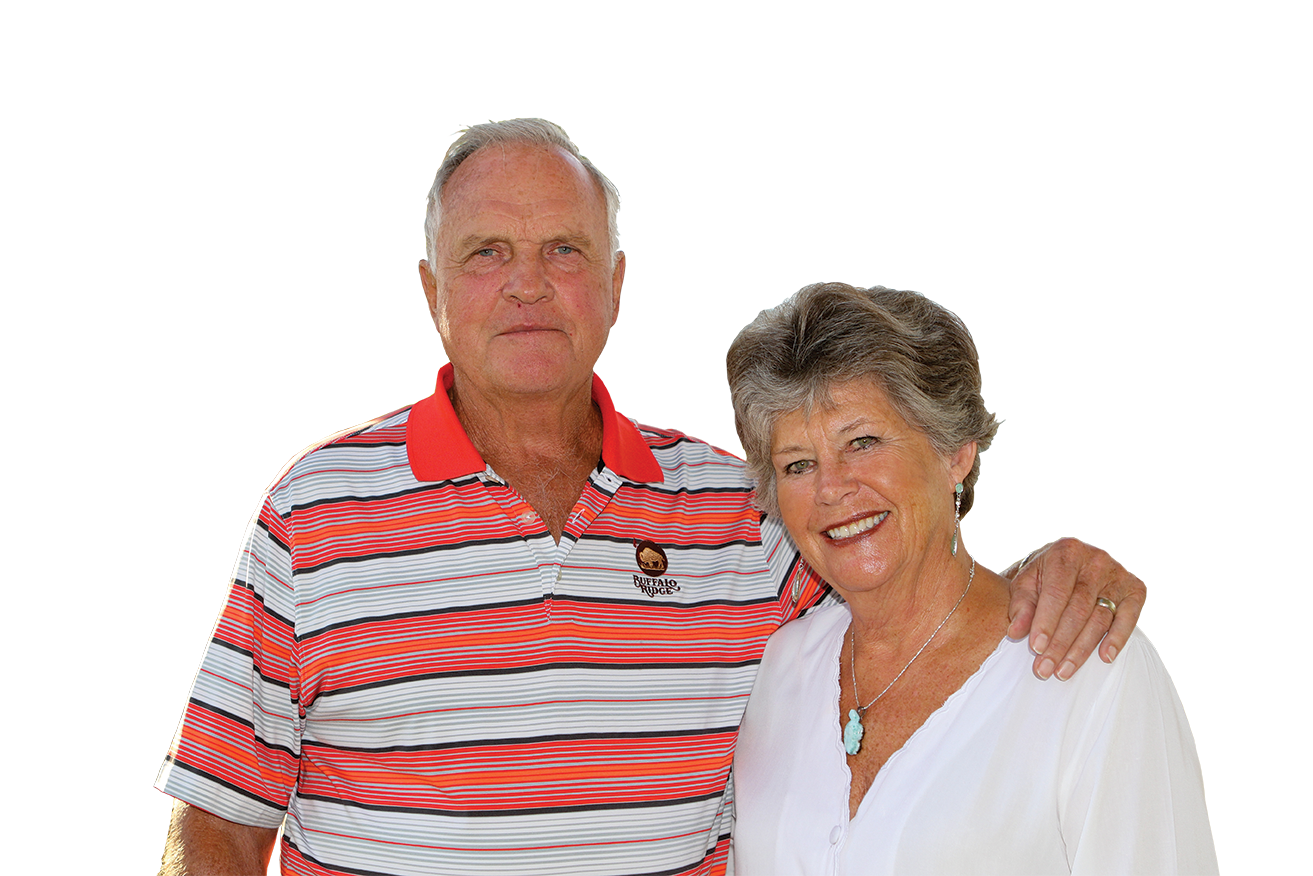 As high school students in Raytown, Missouri, Janis Cox, a cheerleader, inwardly wished success for Bill Dale, the star football player on the town's rival high school team.
They'd met in January 1963, on the day Bill turned 16 and got his driver's license and then borrowed the family car to go to a basketball game that Janis, 14, was at with her dad.
They married in October 1967 and two years later, founded Dales Running Quarter Ranch. Through all the years since, Janis has not only cheered Bill on, but has also been his "right-hand man" in their Quarter Horse racing and breeding operation.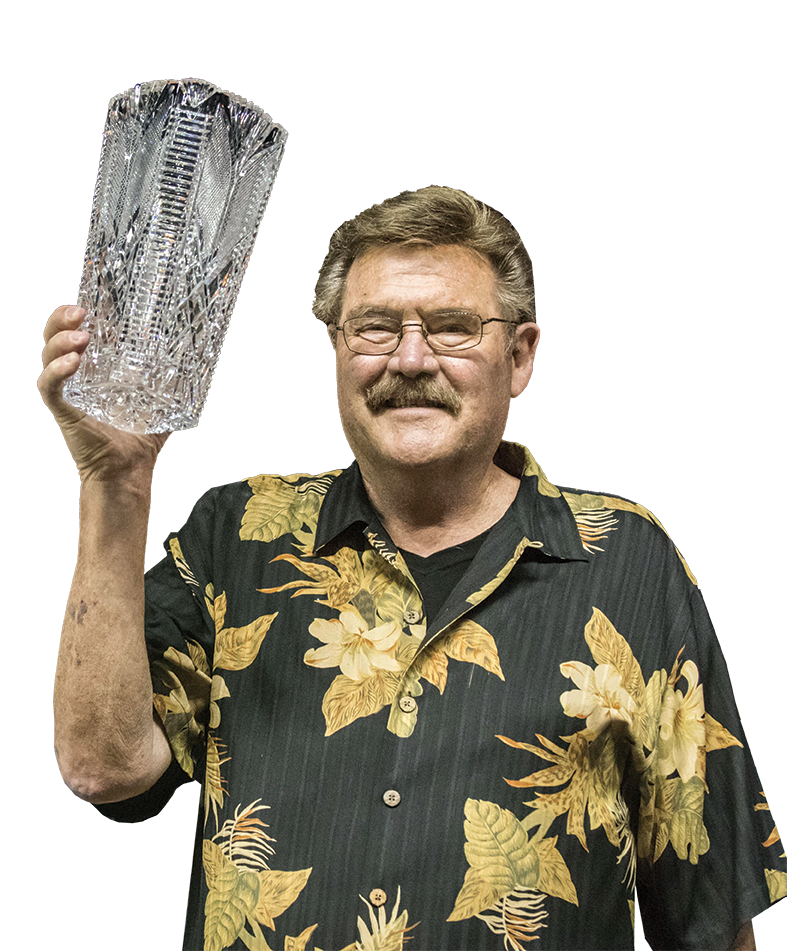 "Most of those years, it's been just the two of them," says Bill's Dutch Masters III breeding/racing partner and friend, Jim "Doc" Streelman, MD. "Janis is involved in pretty much everything on the ranch from foaling out to feeding to daily chores."
Bill and Janis celebrated their 50th wedding anniversary in October 2017, and this year they'll celebrate 50 years of breeding increasingly successful racing Quarter Horses — marked by their gelding Midday News (FDD Dynasty–Summer Love Song, Mr Jess Perry), bred in partnership with Doc, qualifying for this year's All American Derby-G1.
THE EARLY YEARS
Bill grew up one of five boys, the lone horse enthusiast in his family with the exception of one brother who rodeoed locally. Thirteen days after Bill graduated from Central Missouri State University in 1970, he was drafted into the U.S. Army, serving as a medic during the Vietnam War — and learning skills that would serve him well in his future racing operation.
Also an aviation enthusiast, he'd earned his pilot's license at age 17 and had also earned his commercial and instrument ratings, planning on a career as a pilot. But he got out of the Army in the war's waning days — as did many Air Force and Navy pilots with lots more flying hours than he had. So he changed direction.
He took a job as a salesman for a Fortune 500 company, and by the time he retired 20 years later at age 43, he'd worked his way up to senior vice president of sales. He'd been offered the position of company president, but the job would have required a move to New York. "I didn't want to do that, so I stayed on as senior vice president for two years, then retired," he says.
Along the way, Bill and Janis had a son, Jake, now 38, who owns a landscaping business. The Dales describe Jake's son, Clay, age 7, as the light of their lives. "I bought him his own horse and I go out and ride with him," Bill says. "He enjoys that, but he's not really interested in the racing part of what we do."
MEANWHILE, BACK AT THE RANCH
Janis grew up a city girl in Raytown, Missouri, a suburb of Kansas City. "When Bill and I got married," she says, "we each got a horse and we thought, This is fun! We rode a little bit and kept our horses at his parents' house. Then we thought, Let's buy us a little land, so we bought 40 acres in Raytown. Then we thought we ought to get a stallion to breed those mares to. It started slowly."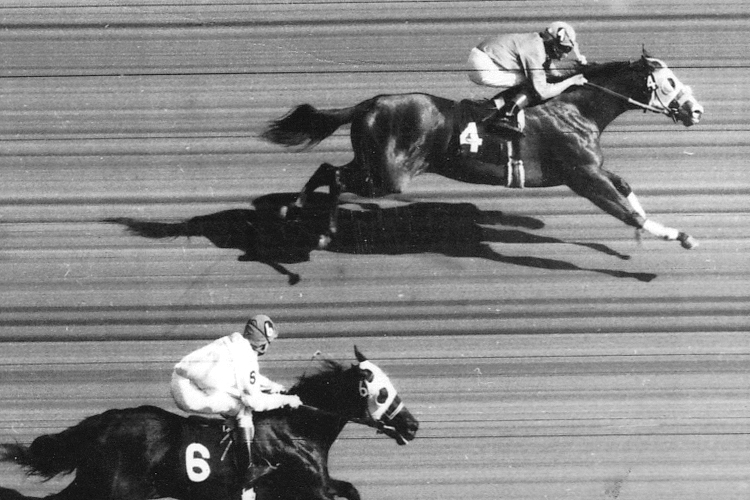 They ran their first horse in 1972. "We had horses during the 20 years I worked and I devoted all the time I could to them, but during my working career, other than a year or two when The Woodlands opened up and we ran a large stable of horses, we probably only had 8–10 mares at most at any one time," Bill says.
Their first stakes win came in 1980 with by Saucey Susie, a 2-year-old filly by Cherokee Arrow and out of Saucy Gal, by Mr Bar None. The Robert W. Moore-bred filly had modest success, earning a 6-4-1-0 record and $7,639, including winning the Thayer Lassie Futurity and running second in the Thayer County (Nebraska) Futurity. "She didn't win a lot of money, but won the first two stakes races in a row in Nebraska," Bill says. "If ever there was a horse I owned that I actually loved, it was that horse."
When Bill retired from his desk job in 1990, the Dales built up their broodmare band to about 30 mares "— to give me something to do," Bill says. "We'd been in the habit of selling most of our yearlings, just keeping one or two to run each year, and we did win a couple of the bigger races."
Still, the Dales operated with no hired help. Bill put his Army experience to use by doing most all of his own veterinary work. "We basically don't use a vet unless surgery is required for some reason," he says. "In the army, I was a medic in an orthopedic group so I know how to sew up a wound. A veterinarian friend in Oklahoma pretty much taught me everything I need to know about breeding horses with cooled semen, and with occasional help from Dr. Kendall Johnson, we do all of our own breeding work."
"I think Bill is acknowledged throughout the industry as being one of the best hands at managing horses from conception to getting them to the racetrack," says Doc Streelman. "His conception rate is over 90 percent; he and Janis foal out all the mares and wean them and there just isn't anything about ranch management that he doesn't do very well." Indeed, other than one hired hand from about 2000 until several years ago, Bill and Janis have handled the ranch on their own, including shoeing until just recently.
And, Doc adds, "Bill isn't afraid to experiment. Every year, we discuss stallions. A lot of people would go to all of the old faithfuls, but we try to introduce some of the newer, younger stallions into the deal even though we might take a hit at the sales. He's a fantastic partner; he's honest, he loves the industry and he loves the horses. He's stalwart, and he's a patriot, a conservative and an American."
In addition to his hands-on skills, his innovative nature and traditional values, Bill has an exceptional knowledge of the industry. "He knows the pedigrees inside and out, and watches the quality of the horses that he raises," says Jim Helzer, owner of JEH Stallion Station and a 30-year friend. "He tries to breed towards the upper end. He and Dr. Streelman have had some darn nice mares who have run well and sold well at the sales. He has a pretty good nose for where the market is today and where he thinks it's going to be tomorrow, and where he wants to breed out there in the future."
OUTSTANDING RUNNERS
In 1998, Bill's homebred, 1998 Champion The Casanova (The Signature–Ooh A Sensation, Casady Casanova), won the All American Derby and the Challenge Championship and ran third in the Rainbow Derby, and during his five-year track career, the multiple graded stakes winner claimed the winner's circle in 10 of 27 races, placing second twice and third three times, earning $259,102.
Before that, Bill bred Windy Sensation, by Windy Ryon and also out of Ooh A Sensation. Windy Sensation ran out $143,919 in her two-year race career, tallying a 10-3-2-1 record including winning the Trinity Meadows Yearling Sale Futurity-G2 and running second in the Kansas Derby-G1 her freshman year.
Around 2000, Bill met "Doc" Streelman when Doc bought one of his yearlings at the Ruidoso Sale. "My first good horse, Zure Hope Again, ran against a mare called Chow Chow Bambino," Doc says. "I was enthralled with that mare; she was a snow white mare, just absolutely built like a perfect Quarter Horse. I never owned her, but I kept watching for her babies. I scoured the catalogs looking for them and finally found one. It turned out that Bill had this mare, and I bought one of her first babies from him.
"Then we made a deal that when my partner, Denny Boer, got out of Dutch Masters III, Bill would get in and we'd move the mares to his place in Missouri," Doc adds. So around 2006, Bill bought half interest in the partnership's broodmares.
"After we got the horses from Doc and became partners on those, we quickly got rid of most of those horses," Bill says. "They'd bought a bunch of inexpensive mares trying to prove a stud called Jumpn and we pretty much took a bath on getting rid of them. I reduced the number of horses I had, and then just through attrition we lost a few more, so now we're down to three mares I own on my own, Doc and I own 11 together, and he still owns three or four mares on his own.
Those mares have produced a steady stream of racetrack success stories:
Bill's homebred Quick Dynasty, a 2011 gelding by FDD Dynasty and out of Royal Quick Glass by Royal Quick Dash, earned $219,316, winning the South Florida Derby and his trial for the Ruidoso Derby.
Cobalt Creek, Bill and Doc's 2012 gelding by Walk Thru Fire and out of Checknbac, by Check Him Out, ran out $338,899 including winning his trials for the Ruidoso, Rainbow and All American futurities and the Rainbow and Evangeline Downs derbies, and winning the Refrigerator Handicap G1 at 5 and the Evangeline Downs 550 Stakes at 6.
Eagle Coast, the partners' 2016 gelding by One Dashing Eagle and out of Coastal Candy, by Ocean Runaway, has run out more money ($663,103) than any horse they've ever bred, ranking 40th for 2018. He won his trials for the Rainbow and All American futurities, won the Hobbs America Futurity G2, then came back as a 3-year-old to win the Rainbow Derby G1.
The partners' Midday News has earned $174,947 and a 10-2-2-4 record as a graded-stakes-placed runner. In addition to winning his All American Futurity trial in 2018, he ran fifth in the Ruidoso Derby-G1, then won his All American Derby trial and placed sixth in the finals.
"But the degree of success we've had with runners hasn't matched the degree we've had with those we've bred," Bill says. "We've sold a lot more good ones than we've kept. There have been five or six million-dollar races this year, and we've had horses in three of them." They also own Lady Nayen (Check Him Out–Beat Your Pants Off, Six Fols), dam of Flokie, the Favorite Cartel son who won the Grade 1 Ed Burke Million Futurity at Los Alamitos this year.
LIVING THEIR PASSION
Although Bill loves watching his homebreds race, he loves breeding and raising the foals even more. "We have a reasonably large ranch with a lot of green grass and pretty pastures," he says. "I love watching them as foals, and then watching them grow up to a big, powerful horse."
"I would not trade [our lives] for the world," Janis says. "I like going outside in my nightgown and my boots. I love the babies; I help birth them, I dry them off, I sing happy birthday to them because it is the day of their birth, and usually I cry a little bit because it's kind of a neat time. Then we watch them grow up."
Over the past 50 years, the Dales have watched a good number of horses, all the way from conception to birth to becoming superior runners and producers. It's what they love to do, and they do it well.