Amy Thornberry
Posted by Diane Rice on 06/22/2020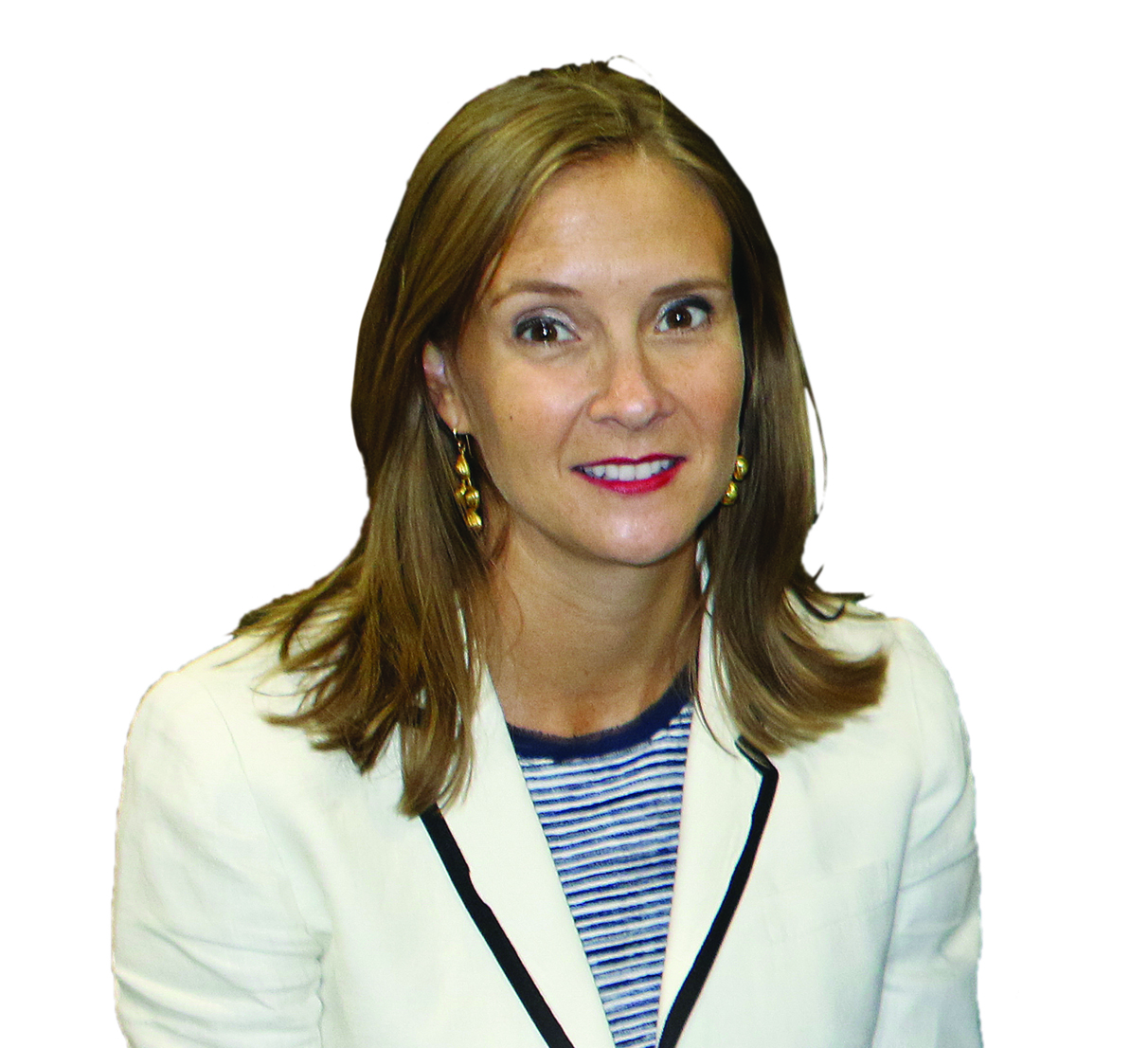 If, in the course of owning and insuring a valuable racehorse, you've encountered Amy Thornberry with Knorpp Bloodstock Insurance Agency, you'd probably be surprised to learn about her background: Her kind, soft spoken nature belies her grit and fearlessness.
"I think it's pretty amazing that Amy will go and work cattle and repair water gaps and all the things you do to run a ranch five days a week, and then she works here two days a week in direct contact with our clientele," says Walt Knorpp. "She's a pleasure to work with and is very good at dealing with clients in person or over the phone."
"It takes a certain kind of woman to be able to deal with people in the horse industry, particularly in the insurance business where you're dealing with people who might be happy, or might be sad that they've lost a horse," adds Nancy Wise of El Reno, Oklahoma.
"She's a people person, not a pressure person and that probably relieves a lot of people when she approaches them to buy Knorpp insurance," Nancy says. "The pressure tactics used by a lot of insurance agents who sell car or house insurance just don't work with people in the horse industry. And she's familiar with agriculture and the horse business, which creates an immediate rapport with the people she serves."
Along with her younger brother, William Charles aka "Carey," Amy was born to William Don "Sandy" and Bobbie Thornberry in Clarendon, Texas, about 60 miles southeast of Amarillo, where she now works and resides. Her dad runs the family's Spike A Ranch, raising Hereford and Angus cattle and their resulting Black Baldy offspring while her mom works as executive vice president of the Donley County State Bank, owned by Walt Knorpp, and handles the Spike A's finances.
Amy attended Baylor University, where she earned her undergraduate degree in international relations and journalism. One of her professors focused on the Middle East, and before her senior year, Amy went with him and a small group of students on a Baylor in Turkey summer program. "That's where I was first exposed to the Middle East," she says.
Although she planned to continue school to obtain her master's degree in Middle East studies, her cousin, U.S. Congressman Mac Thornberry (R), advised her to work for a couple years to make sure that was what she really wanted.
In 1999, she moved to Washington D.C., where she worked for a couple of Texas' members of Congress in the legislative branch, then moved over to the executive branch, where she worked for the U.S. Trade Representative at the time, Robert Zoellick. When she decided that she did want to continue in Middle East studies, colleagues recommended that she attend school overseas rather than in the U.S. She was accepted into the American University of Beirut and The American University in Cairo, and opted to go to Egypt.
Amy moved to Cairo in 2002, completed her master's in 2004 and moved back to D.C., where she spent the next 10 years working for various non-governmental organizations that did democratic governance work all over the world. Because her degree focused on the Middle East, her work kept her focused there as well. "My work was dependent on local need in any given country and the environment there," she says.
One project, in The West Bank, consisted of training 400 women municipal candidates, 175 of who won their local council seats. Another, also in The West Bank, was helping modernize an independent TV station so it could reach a larger number of citizens, providing what Amy calls a localized, credible alternative to the existing state-run media outlets.
"The crux of what I did in the Middle East for those 10 years was to teach the things we take for granted here: citizen rights and responsibilities and interacting with elected officials," she says. "A lot of those communities are marginalized so this work was empowering those marginalized communities and those front-line activists to be able to defend themselves within their society."
As tiny as Amy is physically, she's equally as large in courage. "I never felt threatened by working there," she says. "I had no qualms about where I was going, and oftentimes I was traveling alone. I'm probably more aware of my surroundings than most people, but I was never concerned. I don't think I was naïve, but I do think I was relatively fearless."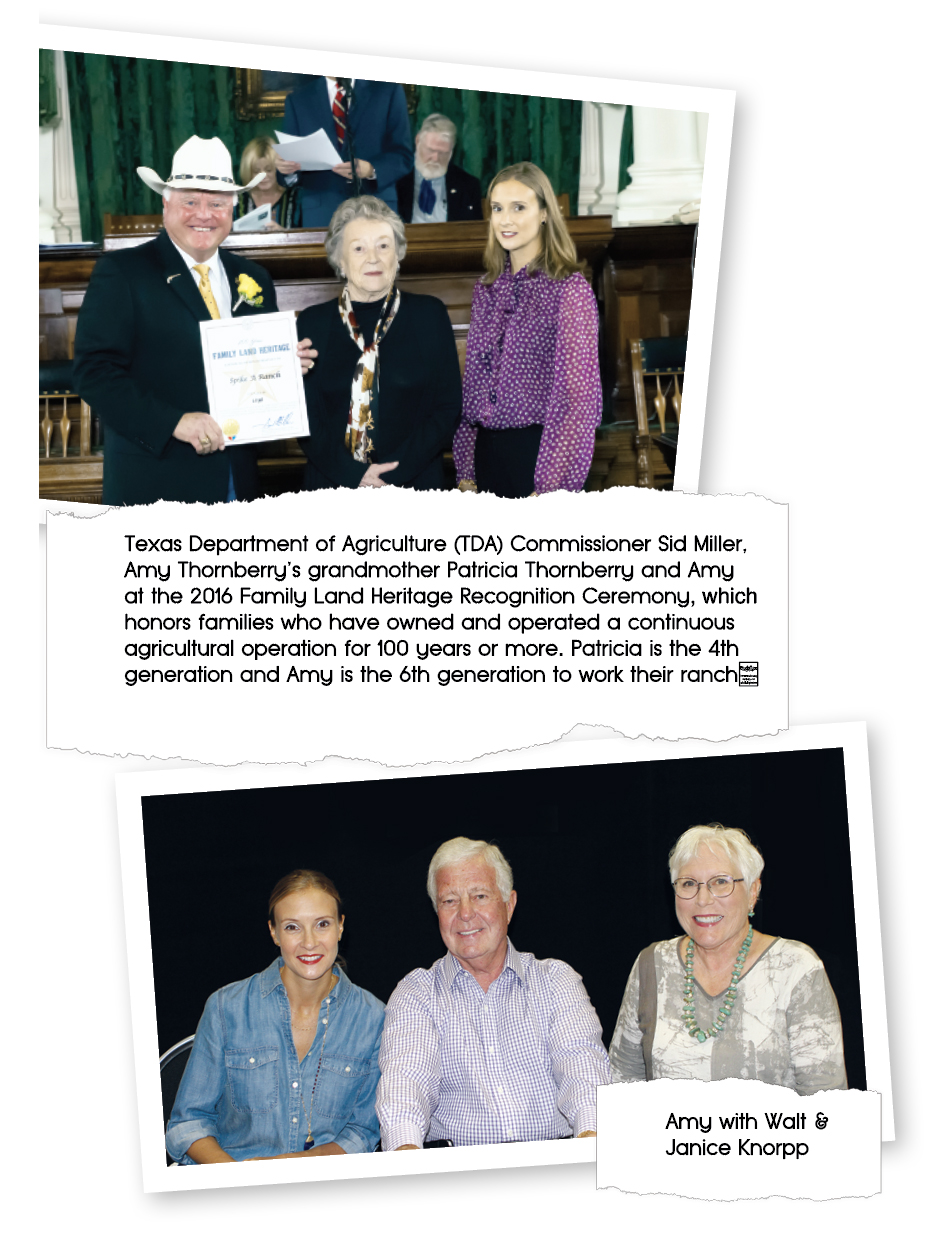 Amy had always assumed that at some point she'd move home, and in 2014, she returned to the ranch to live. "In my time in the Middle East, I did lots of crazy things in terms of my work, but this is the most terrifying thing I've ever done, hands down!"she says.
"I'm the sixth generation to live and work on the ranch," she adds. "My great-great-great grandparents are the ones who first moved to the United States from Sweden in 1867 and moved to Briscoe County, where we live, in 1892. My great-great grandfather moved to the Texas Panhandle in the 1870s and in the 1890s, he began to purchase land on the outside of the JA Ranch [the oldest privately owned cattle ranch in the Palo Duro Canyon section of the Texas Panhandle], where he worked as a cowboy.
"While my parents are both still healthy, I want to learn as much as I can from them and keep as much of this way of life together as possible," she says. "Too much blood, sweat and tears have gone into this ranch for me to not honor that as best I can. I feel like it's important to preserve our ranching history and heritage as a whole."
As part of honoring the ranching lifestyle, Amy's family's ranch received the Texas Department of Agriculture's Family Land Heritage Award for 100 years of continuous ownership. "My grandmother will be 95 in October and we wanted to take advantage of her historical memory, so we applied for the award. She and I flew to Austin for the presentation in 2016," Amy says.
About a year after Amy returned to the ranch, the woman who had handled the equine end of Knorpp Insurance retired. "I called Amy and asked her if she'd be interested in helping with the equine and livestock insurance," Walt says. Amy, who had also worked for the Knorpps as a receptionist for a summer while in high school, now spends two days a week at the office and also attends the sales with Walt and Janice. "I guess you could say that I'm the owner and Amy is the manager," Walt says.
"Although I've been around horses all my life on the ranch, for all intents and purposes, race horses and insurance were both entirely new to me," Amy says. "At my age, I was a little bit scared about learning a new business, but opportunities to do that don't arise very often in a town the size of Clarendon. I always have a lot of questions trying to learn; my nickname growing up was 'Why Why Thornberry,' but Walt and Janice have been very good teachers. They're both extremely patient and I appreciate that.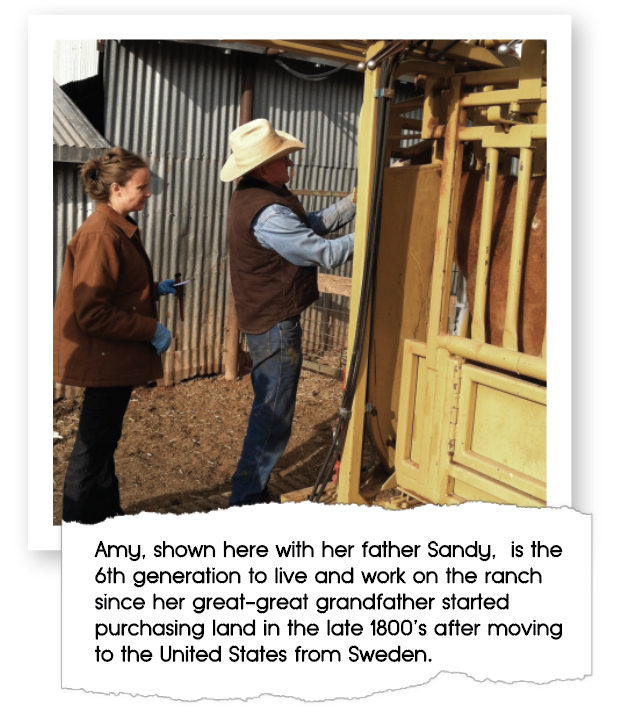 "Insurance itself may not necessarily be all that interesting," Amy adds, "but the people I've gotten to meet are a phenomenal group. Everyone has been very welcoming and very patient. It's been really nice to put faces with the names of people in the business that I work with over the phone throughout the year."
Asked what the biggest challenge is for her in the Quarter Horse industry, Amy replies that as with ranching, the racing lifestyle is under threat. "There's a lot of misinformation and disinformation right now in the Quarter Horse industry, and we have a lot of work to do to preserve that history and way of life, be it racing or whatever other aspect."
Over the next few years, Amy plans to keep up with both her ranch and her insurance endeavors. "When things around you are changing, especially in terms of the ranch and maintaining everything, I'd just like to be able to stay the course long term," she says. "That will involve changes, but I can take those as they come."
"I'm very pleased that she agreed to work with us," Walt says. "Immediately after she got the job, she applied for and got her insurance license and she applies all of her insurance knowledge to everything."
"You've got to admire somebody who gets out there and does things that lots of women won't or don't do," says Nancy. "I don't think Amy is scared of much. She's pretty laid back, she's real soft spoken, but she gets her job done."