Leann Noguera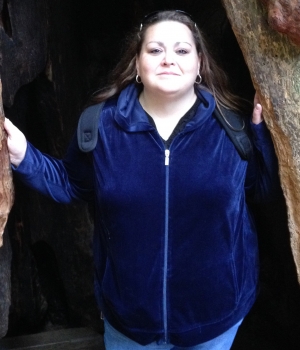 Leann Noguera
Production Manager, 2000 - Present
Phone (Work):
405-310-4651
Leann graduated college with a degree in Graphic Communications and Spanish. Her second language fluency is a tremendous asset with Speedhorse's expanding foreign markets. There are even times when she steps up and does interviews with non-English-speaking owners and trainers after they've made a trip to a stakes' winner's circle.
Leann joined Speedhorse in 2000 and, quite literally, learned the business from the ground up. Speedhorse readers have seen huge changes in the publication in recent issues. Leann has contributed immensely to that forward progress through her creation of contemporary, progressive editorial design and layout.
She also controls the production flow of the magazine from start to finish, which is not an easy task under any circumstances, but tremendously challenging during the complicated put-together of the annual Stallion Register. She's in constant communication with the printing house, working to keep everyone on time on both sides of the deadlines. She also assists Mark, the Art Director, with ad layout overflow, creating new ideas for successful advertising effect, while simultaneously maintaining a constant edge on new technology to better serve our ever-growing audience.
Leann has a home in Norman, Oklahoma, where she enjoys watching football and basketball, swimming laps, going fishing, spending time with her family at their lake house and playing with her two loving cats.