Heather Ridgway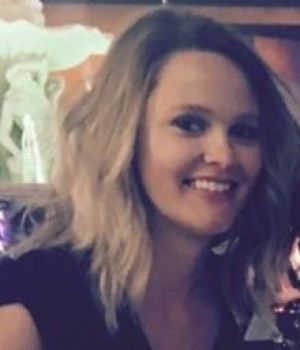 Heather Ridgway
Assistant to the Editor, April, 2015 - Present
Phone (Work):
405-310-4651
Heather Smith has been involved with horses since she began riding at the young age of three in the English discipline. At six, she realized she preferred the rodeo and continued barrel racing, team penning and roping until her late 20's.
A native of Oklahoma, Heather spends time at the family farm in Missouri where she helps raise beef cattle and farm corn, soybeans and wheat. Missouri is also where she began raising rodeo bulls, which developed into a partnership with Nickel Ridge Cattle Company and the raising of bucking bull stock. In this endeavor, Heather helped improve the genetics of the herd. From this partnership also came her prized American Bucking Bull, Inc. (ABBI) heifer, Maybelline.
Heather appreciates the hard work of farming, enjoys operating a grain cart in her John Deere 8630, and sitting in a combine during harvest time. "I love it all," Heather said, "from helping my grandfather with his cattle to barrel racing, roping and team penning."
Heather is a graduate of the University of Central Oklahoma with a double major in microbiology and forensics. She pursued several positions in law enforcement and worked as a reserve officer and emergency communications supervisor. However, she has always stayed close and been drawn back to her first love, horses.
Although this is her first time working for a publication, she has a good knowledge of the Quarter Horse racing industry and is eager to learn more. "I am excited to have the opportunity to work in an industry that I am so passionate about and for a publication that is as professional and sound as Speedhorse," she said. "Everyone has been so helpful and an absolute delight!"