Wm. Mark Holley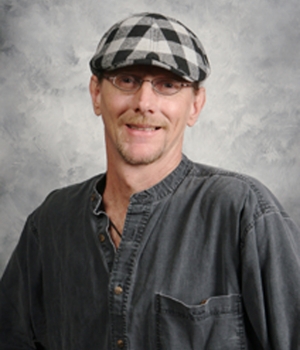 Wm. Mark Holley
Senior Graphics Designer/Art Director, 1985 - Present
Mark attended Jefferson State Jr. College as well as University of Alabama in B'ham, majoring in Commercial Art and Music. His art career began as a designer for outdoor advertising in Alabama. After moving his young family to Norman, OK in early 1985, Mark began as a paste-up artist at Speedhorse in the winter of '85. Back in those days, magazine graphics were completely different than today and most tasks were done without any computer assistance.
Moving through the years, Speedhorse incorporated computer technology to assist in production of the magazines and newspapers to where they are today, a state-of-the-art digital graphics system. For many years, Mark handled the design and ad graphics production of the magazine nearly single-handedly. Today, he handles the design of advertising graphics, covers, posters, brochures, logos and in-house promotions. Working closely with Leann, the Production Manager on a daily basis, they handle each other's overflow and have devised a system of graphics production that works like a well-oiled machine week after week.
Mark has a home in the Norman, Oklahoma area with his wife and three children. When not at work, he enjoys playing keyboards with a popular local band, and encouraging the kids in their musical endeavors.