Subscribe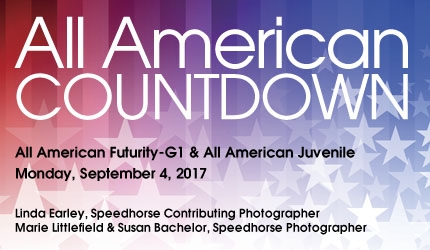 The day has finally arrived for the much anticipated $3,000,000 All American Quarter Horse Futurity-G1. The two top Quarter Horse races for the day were the All American Futurity-G1 and All American Juvenile.
Read More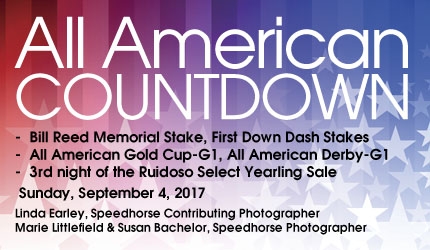 Cars were backed up to the highway at Ruidoso Downs Race Track Sunday afternoon. Shuttles were running nonstop to take race enthusiasts to and from the track for a big day of racing. After the races were over the third day of the Ruidoso Select Yearling Sale started at 6:00 p.m
Read More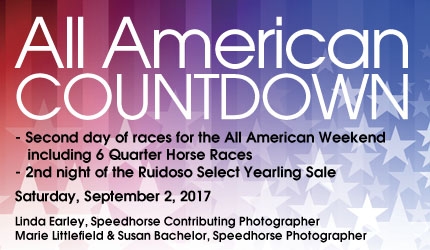 There was a full day of racing at Ruidoso Downs on Saturday. There were six Quarter Horse races scheduled for the day. The second day of the Ruidoso Select Yearling Sale resumed at 4:30 starting with Hip #51 due to Friday night's power outage and ending on schedule with Hip #288.
Read More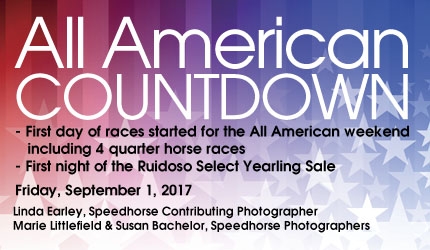 The first day racing began at 12:30 Friday afternoon. Later in the evening, the parking lot was overflowing with people attending the 2017 Ruidoso Select Yearling Sale at the Ruidoso Downs Sales Pavilion.
Read More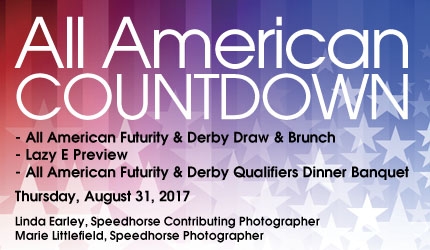 Thursday kicked off the countdown to the 2017 All American Futurity Weekend. The post-position draw for the All American Futurity & Derby, the Lazy E Ranch yearling preview and the All American Futurity & Derby Banquet Dinner later that night were all on the schedule for Thursday's events.
Read More